Forecast 2018: Beware a Zombie NAFTA
Uncertainty on the trade front may mean capital investments are put on hold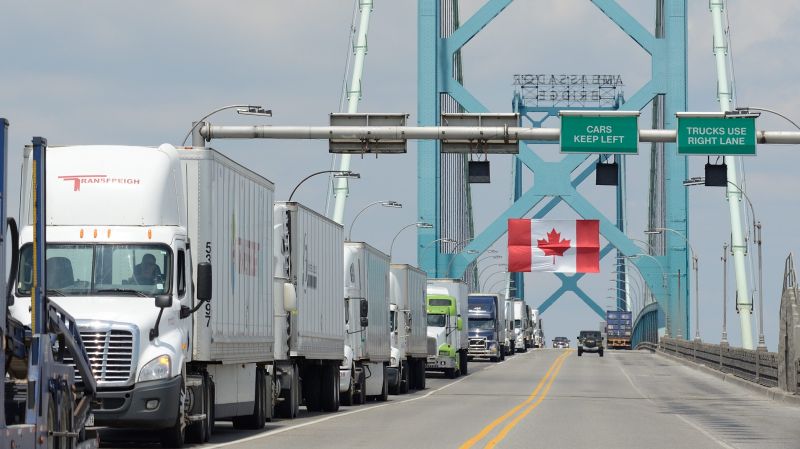 The Essentials
Economic forecast for 2018:
Real GDP growth rate of 2%
Inflation rate rise to 1.6%
Unemployment rate 6%
Interest rate (prime) 3.7%
Exchange rate (US/CDN) unchanged at 0.75
Canada's surprisingly hot economy will cool slightly in 2018 as the Bank of Canada looks to ease growth and avoid high inflation. But potential for a long and messy U.S. withdrawal from the North American Free Trade Agreement (NAFTA) could get in the way of continued good times.
That's the prognosis Evan Dudley, assistant professor of finance at Smith School of Business, delivered during the school's annual Business Forecast Luncheon in Kingston.
"The Canadian economy is doing really well. Growth has come in above everyone's expectations," Dudley said, citing strong manufacturing, rising exports and renewed stability in the oil sector, after prices collapsed in 2016, as key contributors to the surge.
Real gross domestic product of 2.9 per cent nationally this year will slow to two per cent in 2018.
Dudley anticipates the central bank will raise interest rates twice in the year ahead to give the economy a "soft landing."
Canada's unemployment rate, which stood at 5.9 per cent in October, will remain low at six per cent in the coming year.
Inflation will be stable at 1.6 per cent, up from 1.4 per cent this year, thanks in part to low wage-hike pressures.
But NAFTA could throw a wrench into the nation's economic gears. Should U.S. President Donald Trump signal that he wants out of the pact, NAFTA would effectively become a "zombie" trade agreement — not dead, but not quite living either. The reason: it's up to Congress, not Trump, to formally withdraw from NAFTA, and in the wake of a Trump declaration, pro- and anti-NAFTA lawmakers would face off in a long and heated battle.
During that period, "NAFTA would still be in place but companies exporting to the States would put their capital investments on hold," Dudley said. "They would not be able to make plans, and there would be a lot of uncertainty."
— Robert Gerlsbeck­