The concept of the glass ceiling was first coined in 1978, but women still find it tough to break through. While the share of women in senior leadership roles is increasing, women still face unique obstacles and challenges to growing their careers. 
And yet, change is happening. As the world faces unprecedented challenges including conflict, climate change, and poverty, more women are stepping forward to create the kinds of societies they want to see, even against the odds. What will it take to empower more women to step into the kinds of leadership roles that will enable them to make an even greater impact? 
Watch this free 60-minute webinar on what it takes to become a leader today and how to get there. The webinar was recorded on International Women's Day, March 8, 2023.
How can you overcome the barriers to success? What steps should you take in your career journey that will help put you on the path to leadership positions? Panelists Wanda Costen, dean of Smith School of Business, Jane Philpott, dean of the Faculty of Health Sciences at Queen's University, and leadership consultant Kim Fulton offer their insights and inspire you with stories of hard-won successes moving up the ladder and beyond the glass ceiling. 
You learn:
What women can do to promote their own career advancement
Common obstacles that get in the way of career growth (and how to get past them)
Why too many women hold themselves back from chasing their dreams
How to find a mentor and work with allies who can help you succeed
Advice for women just starting out in their careers
How to be an ally for women on their path to success
Who should attend: 
Leaders and managers in all disciplines, aspiring leaders, problem-solvers, and anyone wanting to make a difference through leadership. 
You can find a link to Jane Philpott's inspirational playlist here. 
Session Participants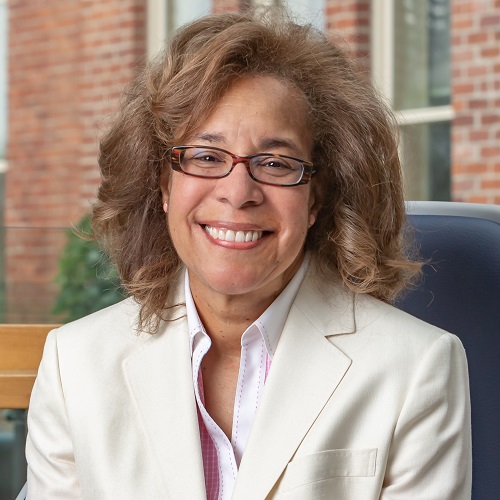 Dr. Wanda Costen
Dean, Smith School of Business
As dean of Smith School of Business, Dr. Wanda Costen brings a unique combination of experience in academia and private and public sector management. Her passionate belief that businesses can drive positive social impact has made her a catalyst for partnerships between academia, business and public organizations on diversity initiatives and training programs throughout her career. With a research interest in strategic human resources, women in leadership and racial and gender inequality in organizations, she is working to ensure that business research and teaching at Smith are training emerging leaders to thrive within the changing aspects of society.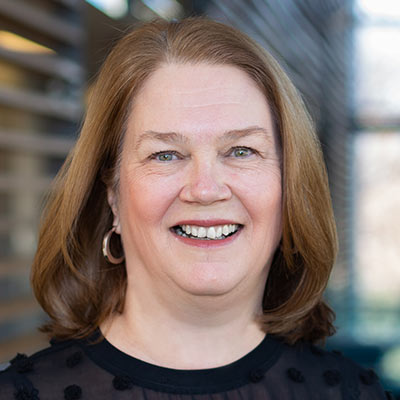 Dr. Jane Philpott
Dean, Faculty of Health Sciences, Queen's University; CEO, SEAMO
Dr. Jane Philpott is the Dean of the Faculty of Health Sciences, Director of the School of Medicine at Queen's University, and CEO of the Southeastern Ontario Academic Medical Organization. She is a medical doctor, a Professor of Family Medicine, and former Member of Parliament. Prior to politics, Jane spent the first decade of her medical career in Niger, West Africa. She was a family doctor in Markham-Stouffville for 17 years and became Chief of Family Medicine at Markham Stouffville Hospital in 2008. From 2015 to 2019 she served as federal Minister of Health, Minister of Indigenous Services, President of the Treasury Board and Minister of Digital Government. She is currently the Chair of the Ontario Health Data Council and was recently appointed as a Commissioner to the Global Commission on Drug Policy.
Kim Fulton
Coaching and Leadership Practice Lead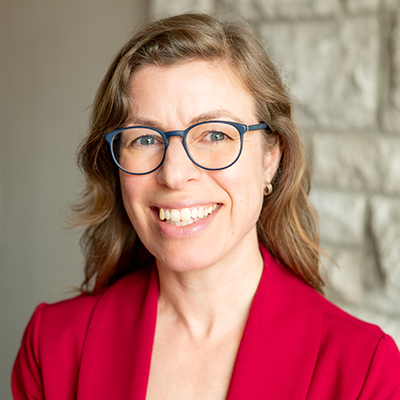 Meredith Dault
Moderator
Meredith Dault is a journalist and communications specialist. She has worked as a reporter and producer with CBC Radio in Ottawa and Halifax, and her work has been published widely, including in the Ottawa Citizen, the Globe and Mail, Kingston Life and online at Reader's Digest Canada. She is the Manager, Content and Media Production in the Centre for Content Development at Smith School of Business and is the regular host of Smith Business Insight webinars.