3 Signs You Desperately Need Project Leadership
These symptoms should trigger an overhaul in how you steer projects to the finish line while staying true to strategy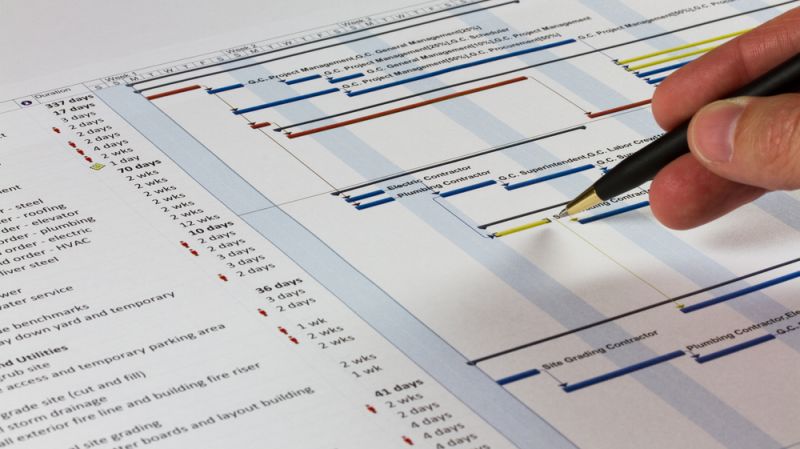 Adapted from Project Leadership: Creating Value with an Adaptive Project Organization, by Barry L. Cross and M. Kathryn Brohman (CRC Press 2014). Learn more or purchase the book (use code FWN02 for a 25 percent discount).
Over the last 10 years, we have examined both effective and ineffective cases of project leadership in more than 150 organizations. Based on that work, we provide three symptoms of ineffectiveness, or an absence of project leadership, and encourage organizations to use these as triggers to highlight the need for improvement in organizational project systems and capabilities.
Symptom 1: Unclear Ownership for Project Delivery
The first symptom relates to an absence of project ownership at senior levels of the firm. Does your organization clearly define who is responsible for project leadership? Is there a person or team that understands it is ultimately their responsibility to make sure the project stays aligned with the company's strategy? Simply put, is there an identified project sponsor? The traditional role of the project sponsor is to identify and own the business case for a project. In many cases, sponsors are also assigned to the project steering committee and see themselves as strategists, not responsible for effective project delivery.
Symptom 2: A Lack of Project Leadership Competence
The second symptom is that individuals responsible for project leadership lack the skills necessary to keep project implementation aligned with strategy. Again, as many companies separate the planners from the doers, those most competent at enabling effective project leadership are those who have been responsible for both planning and doing during their career, especially those who have been directly involved in projects.
Both business schools and organizational development have spent decades defining and developing the role of the strategist. Similarly, the project implementation skill set is also clearly defined. Implementers learn from project management courses as well as on-the-job training how to develop and manage project schedules and budgets and effectively motivate people to get work done according to the plan. Also, the development of technical skill sets is well supported through education and the organizational commitment to continuous improvement and training in technical domains. 
Most firms are able to make good strategy and can get the day-to-day work done well, but there is a disconnect between the two functions
The difficulty arises when we appreciate that most firms are able to make good strategy and can get the day-to-day work done well, but there is a disconnect between the two functions. Effective project leaders combine experience and attributes from both perspectives. They understand the needs of the project and its inherent uncertainty, and the firm's strategic priorities. Balancing those often conflicting perspectives is a key project differentiator for successful firms.
As much as technical skills are important, they are no more important than communication, judgment, conflict resolution, decision making, delegation, planning, and analytical skills. Success in project delivery is tied to the ability to influence and collaborate with others at all levels of the organization. In fact, experts in coaching middle managers claim managers set themselves up for failure if they try to get by on their superior technical skills alone — this is also the case in project leadership.
Symptom 3: Incomplete Goal Definition
The final symptom of ineffective project leadership is the migration of projects toward a near-sighted project goal that focuses primarily on time, cost, and scope — the classic triple constraint. In today's complex project environments, organizations often start the project with a more complete set of goals and objectives, but over time fall back on established measures of project success related to variances in budget and schedule.
Getting past this performance trap starts with leadership establishing a practice that encourages a complete project goal definition, such as a balanced set of project outcomes that represent all components of a project that can lead to project success or failure.
Keeping project implementation aligned with strategy is not a straight line but a continuous process that requires constant adjustment
Moving toward a more complex definition of project goals is unfortunately not as simple as defining a complete set of outcomes at the beginning of a project and carefully monitoring project performance against these outcomes. It is important to appreciate that project strategy may not be fixed, and individuals responsible for strategy may change organizational strategy at any given time. As such, effective project leadership requires the project delivery team to realize that keeping project implementation aligned with strategy is not a straight line but a continuous process that requires constant adjustment. Adjustments are based on the influence of a wide range of stakeholders who are assigned the responsibility of defining both the strategy and how the project work will get done. 
Think of a design studio at a car company that "tweaks" the vehicle clay, which potentially impacts several organizations' projects in support of that vehicle launch, yet does not move the overall schedule to a later date. Knowing that process will happen on their project, many project teams will build in contingency timing and cost to protect against late changes. Other project teams may even delay or slow work down while they wait for inevitable design changes. As difficult as it sounds, proactive teams make this process as iterative as possible, fostering open communication and strong relationships with their customers, hopefully resulting in a sense of what their customer is thinking at all times.
10 Rules for establishing effective project leadership presence
You are ultimately responsible for project success or failure.

Stay engaged to the end — from initiation to closure.

You're part of the status team — keep up and show up. Don't let your team down.

Be transparent and consistent in your actions and decisions both within and across projects.

Be open and honest about the reasons behind your decisions.

Always be fair — make sure all stakeholders are being heard.

Set funding aside to help your project teams in their development (people, training, software, etc.).

Take ownership of interdependencies both within and between projects and take time to explain how they influence your decisions.

Find and fix the symptoms that bind and blind project delivery.

Commit to a leadership change every time you express a need for others to change.