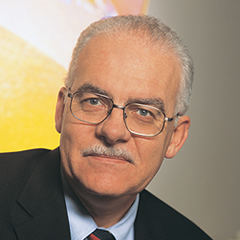 Moore, John
Assistant Professor
John Moore is an experienced executive educator who has written one of Canada's most popular series of self-study accounting workbooks.  He is highly regarded in the accounting and finance professions, and has conducted executive development seminars on financial tools for senior managers at Alcan, DuPont, Canada Post, Canon, Mountain Equipment Co-Op, Royal Insurance, and the Canadian Police College.
He is actively involved in curriculum development with Canadian accounting associations. Acts as a coach on financial accounting to senior executives, and he works with members of senior management teams to integrate financial accounting concepts into strategic planning. He earned his MBA from Smith School of Business, Queen's University. He recently joined the Audit Committee of the Canadian Medical Protective Association and is cross-appointed as a Visiting Professor of Accounting at the Johnson Graduate School of Business at Cornell. 
Credits: John is a nine-time winner of the MBA Teaching Excellence Award from Queen's University. He is a recipient of the Silver Medal from the Society of Management Accountants of Canada, and he has worked extensively with the accounting professions to develop Canadian accounting standards. Publications: Queen's Finance and Accounting Workbook (Seventh Edition), Management Accounting Workbook (3rd Edition), Financial Accounting Workbook (3rd Edition), UFE Study Guide for Managerial Accounting and Financial Management, and Management Accounting Guidelines for Selecting the Optimum Product Line for an Enterprise (with Ken Wong). 
Specialty: Accounting, Management Accounting, Performance Measurement, Executive MBA Program
Subject: Accounting
Phone: 613-831-1628
Email: jmoore@business.queensu.ca
Download CV
Download Image