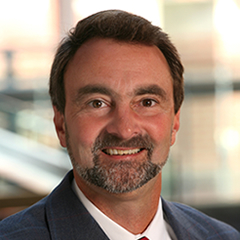 Welker, Michael
Professor and Distinguished Professor of Accounting
Michael Welker is a Professor of Financial Accounting and Distinguished Professor of Accounting at Smith School of Business.
He has published widely cited articles that examine various aspects of disclosure and international accounting issues including articles in The Accounting Review, Contemporary Accounting Research and Accounting, Organizations and Society. His is currently working on research projects related to accounting conservatism, the impact of accounting harmonization on analysts' and firms' decisions, and the impact of corporate governance mechanisms of markets' perceptions of firms' disclosures. He is currently an Associate Editor at Contemporary Accounting Research, and has served on the Editorial Boards of The Accounting Review, Accounting Perspectives and the Journal of International Accounting Research. He has also served as a participant, an invited presenter and discussant at numerous universities and conferences.
He received his Ph.D from the University of Iowa.
Specialty: Accounting, Financial Accounting, Information and Equity Markets
Subject: Accounting
Room: Goodes Hall Room 370 East Wing
Phone: (613) 533-2317
Extension: 32317
Fax: (613) 533-2321
Email: mwelker@business.queensu.ca
Download CV
Download Image