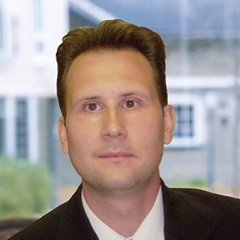 Roy, Jean-Paul
Associate Professor
Dr. Jean-Paul Roy is  an Associate Professor at Smith School of Business. He received his Ph.D. in administration, with specializations in international business and organizational theory, from York University. He also holds an M.I.R. and B.Sc. (Hons) degree in social psychology from the University of Toronto. Prior to joining Smith School of Business, Jean-Paul taught international business and cross-cultural management at the Schulich School of Business, York University (Toronto) and Memorial University (St. John's).
Jean-Paul's current research focuses on international strategic alliances, social networking, and cross-cultural management. He is particularly interested in how institutional environments influence the behaviours and performance of multinational enterprises and their executives. His most recent research endeavours follow two streams. The first stream examines those factors (e.g., the institutional environment, experience abroad, and social networking practices) that affect the partnering activities, concerns, and performance of multinational enterprises. The second stream investigates the social networking practices of managers in China and Japan, and how these practices are determined by the institutional environment in those countries. Jean-Paul was the recipient of the 2010 Smith School of Business New Researcher Achievement Award, and has twice been awarded major external Social Sciences and Humanities Research Council (SSHRC) research grants. He is a reviewer for numerous top tier management journals and his research papers have been published in a number of leading journals, including the Strategic Management Journal, Journal of International Business Studies, Journal of Management Studies, International Journal of Human Resource Management, Journal of Organizational Behaviour, Asia Pacific Journal of Management, Management and Organization Review, and Political Psychology.
Jean-Paul is a regular participant, panelist and presenter at many international conferences, including those hosted by the Academy of International Business, Academy of Management, Asia Academy of Management, and the Association of Japanese Business Studies.
ジャン=ポール・ロイ
教授
 クイーンズ大学スミス・スクール・オブ・ビジネス教授。ヨーク大学(カナダ)にて国際経営学、組織論を専門に経営学博士号Ph.D.を取得。トロント大学(カナダ)にて産業関係学修士(M.I.R.)、社会心理学士(優等学位)(B.Sc. Hons)を取得後、ヨーク大学シューリック・スクール・オブ・ビジネス(カナダ)、ヨーク大学(カナダ)、メモリアル大学(カナダ)にて国際経営学、異文化マネジメントについて教鞭を執る。
現在の主な研究テーマは、国際的戦略提携、ソーシャルネットワーキング、異文化経営論で、特に多国籍企業での制度や組織環境が企業の業績や動向、管理経営陣にどのように影響を与えるかに関心を持ち研究。最近の研究では次の二つの傾向に焦点を当てている。一つ目は、多国籍企業の提携活動、その利害関係の懸念、業績などに作用する要因(例:制度や組織環境、海外経験、ソーシャルネットワーキングの実践など)。二つ目は、中国や日本における経営者や管理責任者のソーシャルネットワーキングの実践でそれがどうのようにそれぞれの国の組織環境に影響し決定付けられるか。
2010年クイーンズ大学スミス・スクール・オブ・ビジネスNew Researcher Achievement Award受賞。Social Sciences and Humanities Research Council (SSHRC) より研究助成金を二度受賞。その他、多数の主要トップ学術誌の論文審査委員を務めながら、自身の研究論文も以下の学術誌に掲載される。『the Strategic Management Journal』『Journal of International Business Studies』『Journal of Management Studies』『International Journal of Human Resource Management』『Journal of Organizational Behaviour』『Asia Pacific Journal of Management』『Management and Organization Review』『Political Psychology』
パネリスト、プレゼンターとしても定期的に国内外での以下のような多くの学会などにも参加。the Academy of International Business、 Academy of Management、 Asia Academy of Management、the Association of Japanese Business Studies。
専門分野:企業組織の国際的戦略提携、提携パートナー選択、ソーシャルネットワーキング、 組織理論、アジアにおける経営管理。
学科:国際経営
オフィス:Goodes Hall, Office 426 West Wing
電話:613-533-6402
FAX:613-533-2325
Eメール:royjp@queensu.ca
Specialty: International Strategic Alliances, Partner Selection, Social Networking, Institutional Theory and Asian Business and Management
Subject: International Business
Room: Goodes Hall Office 426 West Wing
Phone: 613-533-6402
Fax: 613-533-2325
Email: royjp@queensu.ca
Download CV