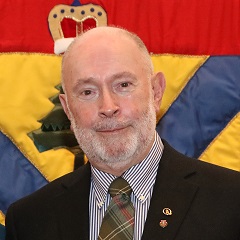 Daub, Mervin (Merv)
Emeritus Professor
Merv enjoyed a successful career of over 30 years as an academic economist in the Queen's School of Business. During that period he was a member or chair of virtually every committee in the School and served on numerous university-wide committees as well. He has also presented at numerous conferences and seminars, and been a guest lecturer at various universities around the world.
Merv has published six books and over 60 articles on subjects ranging from economic forecasting to business, sport, history and energy matters. He has been a member of the Canadian Economic Association, the American Economic Association, the International Institute of Forecasters and various other professional associations.
His professional accomplishments also include being a Senior Policy Analyst with the Government of Canada and a member of the Ontario Energy Board (where he chaired an Ontario Hydro rate case hearing). He was also Chair of the Building committee for the Goodes Hall project.
Currently retired, and an Emeritus Professor at Queen's, he has also served on several other boards including the Board of the Kingston General Hospital (where he chaired the Audit Committee), that of the Community Foundation of Kingston and the Area, the Board of Trustees of Queen's University (where he also chaired the Audit Committee) and the Board of the Canadian Automobile Association (where he chaired various committees). His awards include the Padre Laverty Award and the Distinguished Service Award (both for service to Queen's). He is also a member of the Queen's Football Hall of Fame as both a Player and a Builder.
Download CV