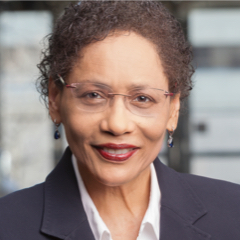 Chan, Yolande
E. Marie Shantz Professor of Digital Technology and Associate Dean (Research, PhD and MSc Programs)
Yolande E. Chan is E. Marie Shantz Professor of Digital Technology, Smith School of Business. A Rhodes Scholar, Dr. Chan's educational background is multifaceted. She holds a Ph.D. from Ivey Business School, Western University, an M.Phil. in Management Studies from Oxford University, and S.M. and S.B. degrees in Electrical Engineering and Computer Science from Massachusetts Institute of Technology.
Prior to joining Smith's faculty, Dr. Chan worked with Andersen Consulting (now Accenture). A gifted educator, Dr. Chan has received the Commerce Teaching Excellence Award and the Commerce Professor Student Life Award -- awarded to the professor who has contributed most to the student life of the graduating class over their four-year term in the Bachelor of Commerce program. Dr. Chan has also received the Queen's University Award for Excellence in Graduate Supervision, the Queen's University Distinguished Service Award, and a Smith School Researcher Achievement Award. She has served as Queen's Associate Vice-Principal (Research).
Dr. Chan's research focuses on innovation, knowledge strategy, digital strategy, digital capabilities, and business-IT alignment. Her work has been published in numerous academic journals, including MIS Quarterly, Information Systems Research, Journal of Management Information Systems, Journal of Strategic Information Systems, Journal of Information Technology, Journal of the Association for Information Systems, and MIS Quarterly Executive. 
Dr. Chan is a Fellow and Distinguished Cum Laude member of the international Association for Information Systems. Dr. Chan is entered in the Canadian Who's Who, the Who's Who of Canadian Women, and the Who's Who in Canadian Business Directories.
Specialty: Innovation, Knowledge Strategy, IT Strategy, Strategic Alignment, IT Impacts on Business Performance
Subject: Digital Technology
Room: Goodes Hall Room 200D
Phone: (613) 533-2364
Extension: 32364
Fax: 613-533-6847
Email: ychan@queensu.ca
Download CV
Download Image