About the program
Today, fewer than half of organizations declare they are successful at achieving strategic objectives. 30 years ago, the success rate was 90%.
What's changed? And more importantly, how can you beat the odds to move beyond planning and actually make things happen?
Most leaders agree that the environment is increasingly challenging to navigate. But there's more to it than that. Organizations have become enamoured with planning, without equal emphasis on the execution of the resulting strategy.
This program instills a new mindset surrounding execution, defining it as a complex organizational leadership capability that can be measured and managed as a corporate competency. You will learn to drive results by establishing a comprehensive execution plan, and leave the program prepared to establish a significant competitive advantage by turning best-laid plans into real business results.
Dynamic virtual classroom
Participate in the program from anywhere. Our online learning platform combines live, interactive video instruction with breakout sessions, panel discussions, and expert Q&A.
In this program you will learn to:
Focus your vision and strategy around what is critical right now
Separate execution from tactics and position it as a complex organizational leadership capability
Differentiate vertical and horizontal execution and best practices for integrating them
Understand the value of execution and how it differs from strategic planning
Diagnose your own execution barriers and how to measure execution performance
Identify and prepare for the opportunities and challenges in the changing business environment 
Who should attend
This program is designed for managers and business professionals in all functional areas who are charged with executing elements of the company's strategic plan. The program is specifically designed for leaders and managers directly responsible for delivering key performance outcomes, increasing organizational profitability, and eager to learn about modern methods for enhancing productivity, minimizing waste, and improving the execution culture of the organization.


Discounts Available For Registered Charities
Queen's Executive Education is pleased to offer a limited number of discounted seats in every program to employees of Canadian registered charities. Check your eligibility.
CCDI Partnership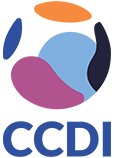 Smith School of Business is an Employer Partner of the Canadian Centre for Diversity and Inclusion.