About the program
This is not business as usual. The COVID-19 crisis has disrupted virtually every industry, in every corner of the globe.
As the economy struggles to recover, smart business leaders realize there won't be a rapid return to "normal". Operations must be re-structured to best manage in these challenged environments, as access to resources will remain a key barrier to execution.
Fortunately, those organizations who can make optimal use of time, teams and capital stand to not simply survive the crisis, but thrive thanks to newfound differentiation.
This dynamic online session uses real-world examples to teach Lean methodologies. Interactive activities and exercises will ensure broad understanding of key concepts, necessary tools and how to apply them.
Who should attend
This program is intended for Managers and Executives in public and private-sector organizations who are responsible for executing or implementing a strategy. While this content is highly practical for any organization impacted by the COVID-19 pandemic, it is especially relevant for those in banking, retail, hospitality/tourism, government, healthcare and education sectors.
Discounts Available
Registered Charities
Queen's Executive Education is pleased to offer a limited number of discounted seats in every program to employees of Canadian registered charities. Check your eligibility.
CCDI Partnership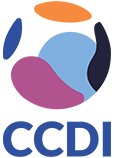 Smith School of Business is an Employer Partner of the Canadian Centre for Diversity and Inclusion.