About the program
Our Leadership program provides the insights that will help you to build yourself as a leader.
Through intensive self-discovery, you will achieve a deep understanding of yourself and your leadership style. You will be guided in creating a powerful personal development plan to fully realize your leadership potential.
In this program you will learn:
How your colleagues perceive you and your leadership style
Authentic communication skills
Strategies to create enthusiasm and lead others to peak performance
Additionally, this program incorporates the use of three powerful and transformational tools:
360-Degree Feedback Instrument: Use this effective instrument and work with an executive coach to assess your leadership style and strengths, understand how you are perceived by others, define your core beliefs and understand how they influence you as a leader, and identify barriers to effective leadership.
Personal Leadership Exercise: Work with an executive coach to prepare a plan to address a leadership challenge you are currently facing.
The Attentional & Interpersonal Style (TAIS) Assessment: Learn how your tendencies in interpersonal style will benefit and hinder you, and develop strategies for building on strengths and shoring up weaknesses.
Post-Program Support
Queen's offers several ways to continue your learning after the program, including repeating the 360-Degree Feedback process, following up with your executive coach, alumni events and networking opportunities, and updates on the program and material.
Dynamic virtual classroom
Participate in the program from anywhere. Our online learning platform combines live, interactive video instruction with breakout sessions, panel discussions, and expert Q&A.
Who should attend
This program is designed for managers and leaders who want to inspire their teams to peak performance, strengthen their own leadership skills, and achieve their organization's strategic goals with stronger, more committed teams. The program is particularly suited for managers and leaders who have been managing teams for a minimum of five years.
Discounts Available For Registered Charities
Queen's Executive Education is pleased to offer a limited number of discounted seats in every program to employees of Canadian registered charities. Check your eligibility.
CCDI Partnership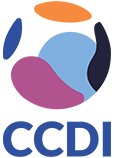 Smith School of Business is an Employer Partner of the Canadian Centre for Diversity and Inclusion.