About the program
The innovation opportunities with the greatest power to transform and grow organizations are also the hardest to identify and execute. Too often, teams stay within the bounds of current thinking and assumptions when what's needed is to unleash creativity and fresh perspectives.
This program provides leaders with proven methods to achieve real innovation for complex business challenges. It develops the mindsets, behaviours, self-awareness, and leadership tools to drive successful innovation in any organization.
The unique two-module format allows for reflection and assimilation of learnings.
The program takes place in downtown Toronto at the OCAD U CO studio environment on the waterfront and SmithToronto in the financial core. These open and dynamic learning spaces play a key role in the program, fostering creativity and collaboration.
What you will learn:
How to develop new innovation opportunities using a robust design thinking framework and method including strategic foresight, user research, ideation, prototyping, and storytelling
How to define your role as a leader in driving innovation in your organization
How to spot the engrained business mindsets which may be limiting your ability to lead innovation, and learn to adopt mindsets that will enable innovation
To better understand your own strengths and development areas through the lens of five archetypical leadership roles, and learn to lead through your strengths
Who should attend:
Senior managers and executives leading innovation or transformation
Professionals in innovation roles including product design, technology, R&D, operations, organizational development, and strategy
Senior leaders with quantitative strengths looking to expand their skill set with innovation
High-potential leaders on the path to senior roles wanting to grow their competencies in leading strategic change and innovation
Any leader looking to expand their ability to solve complex business problems
CCDI Partnership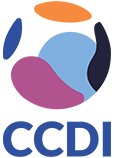 Smith School of Business is an Employer Partner of the Canadian Centre for Diversity and Inclusion.