Official National Business Education Partner of the Canadian Olympic Committee
Smith School of Business and the Canadian Olympic Committee (COC) have formed a strategic partnership. The School is the exclusive business education partner of the COC and a founding partner of Game Plan, Canada's total athlete wellness program, helping athletes plan for success beyond sport.
Game Plan
Game Plan empowers high performance athletes to pursue excellence by helping them plan for their career and life after competitive sport. Not only will a transition plan reduce stress and minimize distractions, but it will also help athletes focus on their current goals allowing them to perform at their maximum potential.

"We've had many athletes express concern about their life after competitive sport. Game Plan will help athletes to reduce the stress associated with transition planning. With similar programs already existing in the UK and Australia, we're proud to be the first nationally standardized program in Canada that will help strengthen the Canadian sport system even further."
Wendy Pattenden, Chief Executive Officer, Canadian Sport Institute Pacific
The Partnership
The Canadian Olympic Committee selected Smith to be the exclusive official provider of business education due to the School's outstanding reputation and strong national presence. Over eight years, Smith is providing up to 1,200 scholarships for Canada's athletes.
Through the partnership:
Smith helps athletes plan for their post athletic careers through career discovery sessions and workshops
Smith enhances the Canadian Olympic Team through academic scholarships and non-degree training and development programs
Smith enhances the Canadian Olympic Team through academic scholarships and non-degree training and development programs
Smith works with Canada's Olympic Coaches to add the best practices of Olympic coaching to the Smith approach to team-based learning and coaching
Scholarships will be offered in a number of Smith programs including:
"The COC is committed to providing Canada's athletes with the tools they need to be successful on and off the field of play. Our first ever partnership with an academic institution marks a significant step towards this commitment. Hundreds of athletes and members of the sport community will benefit from the world-class education offered by our friends at Smith School of Business at Queen's University through COC's Game Plan program. We are excited to welcome Smith on board to help our athletes achieve excellence and success beyond sport."

Christopher Overholt, CEO, Canadian Olympic Committee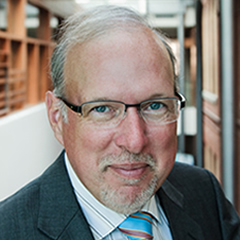 "Smith School of Business students, Olympic and Paralympic athletes have much in common. Both are known for dedication, leadership and performing under pressure, and now they will collaborate and learn from each other in our classrooms. Similarly, we are thrilled to add the best practices of Olympic coaching to the team-based learning experience for all our students."

David M. Saunders, PhD, Dean, Smith School of Business