The Certificate in Socially Responsible Leadership – An MIB Student's Amazing Experience!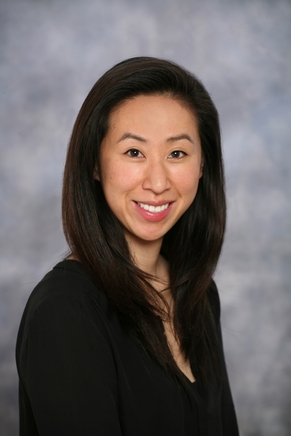 By Anna Jung
CRL Student Ambassador – MIB
As a Queen's University Master of International Business (MIB) student, it can be overwhelming to think about the myriad of global issues that dominate newspaper headlines. For me, the challenge of learning how to gracefully embrace the ongoing changes in the world while maintaining my resolve to actively contribute to philanthropic initiatives (even as a student) leaves me asking myself questions along the lines of…
As an aspiring young business professional, how can I:
1) Make a positive impact on the world when I feel that I have so much to learn about many global issues?
2) Leverage my skills and experience to help me realize my raison d'être as a global citizen?
3) Make 'doing good' not only a mainstay in my career but also daily practice in my personal life?
As I sit with my final morning croissant during my last day in Paris after completing an amazing exchange term at ESSEC Business School, I reflect back on my experiences with the MIB program. In particular, I have been so thankful for the recent launch of the Certificate in Socially Responsible Leadership program by QSB Centre for Responsible Leadership. This program has enabled me to marry my desire to further hone my professional skill sets with my passion to always stand by good causes in order to understand where and how I can make a positive impact in my career.
Through the Certificate Program I have been able to attend workshops and a Responsible Leadership Summit focused on topics such as design thinking, social innovation, impact investing and social entrepreneurship. Not only did these workshops provide me with more knowledge about these topics but they also provided me with the opportunity to engage in discussions and brainstorming sessions with leading experts across various industries. These experiences helped me challenge false assumptions that I held about the world and broaden my horizons to new areas of social responsibility that I did not know existed before now.
Enrolling in the Certificate program inspired me to actively reach out to the community in order to offer my skills and talents towards a good cause. It gave me a boost of confidence to approach NGOs in need of an extra hand and also helped focus my purpose as an avid volunteer. As part of the Certificate's outreach component I have had the pleasure to work with a truly incredible NGO, Right To Play, to help them improve their fundraising goals and initiatives. Along with five other MIB Certificate students, or the 'Dream Team' as we like to call ourselves, it has been a rewarding experience to do 'more good' collectively than through our own individual efforts.
The countless acts of kindness and the support that I have experienced throughout the Certificate program have truly enhanced my educational experience at Queen's. The Certificate program has enabled me to gain access to a professional network that is dedicated to creating positive social change and has allowed me to apply my business skills in order to make 'doing good' a part of my daily life. I am truly indebted to QSB Centre for Responsible Leadership whose continuous efforts help the students at Queen's School of Business realize their goals and dreams!