The Certificate in Social Impact – A Graduate's "Aha" Moment in the Commerce Program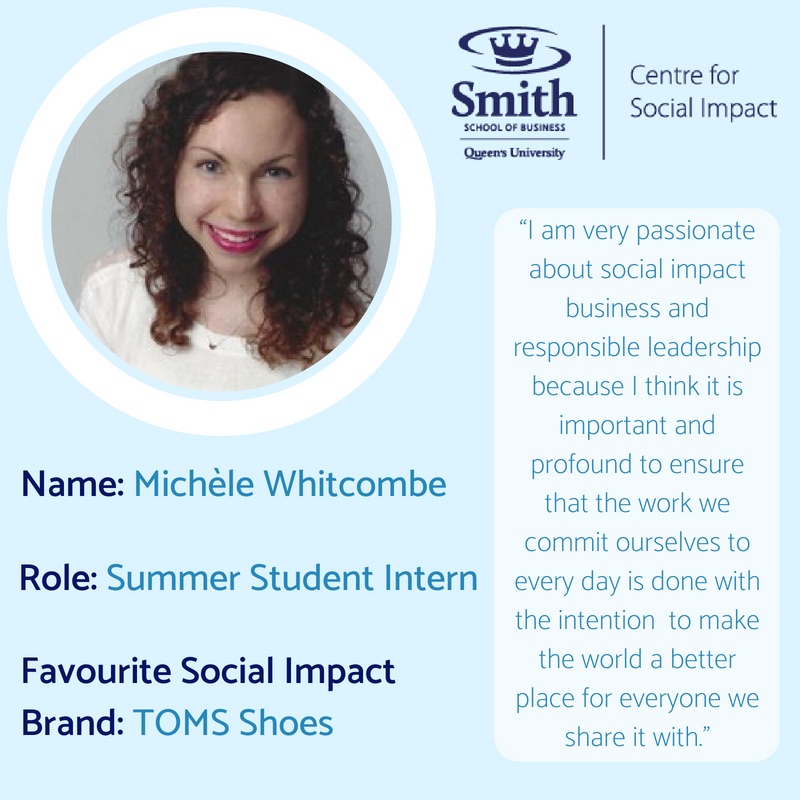 When I first entered the Commerce program, I thought I had a pretty good idea about what business was. In high school, I took an introduction to business class, so I knew some business buzz words and how to come up with a rudimentary business plan. I had this idea in my head that business was just focused on making a profit. It was not until I received a presentation from the Centre for Social Impact in one of my first Business Ethics and Corporate Social Responsibility classes in second year that I had an "aha" moment and my perspective about business fundamentally changed.
In this presentation, I learned that business can exist with a purpose to solve imperative social and environmental problems. I learned that business does not need to, and should not be, focused only on making economic profit, but can and should also be focused on making people's lives better and our environment healthier. After learning about the Certificate in Social Impact program, I knew that achieving a Certificate in Social Impact would allow me not just to obtain a degree from one of the most reputable business schools in the world, but a reputable business degree with a purpose.
Being a Certificate student has been one of the most informative and transformative experiences of my life. As part of the Certificate program, I got to take elective courses in topics related to social impact, such as Marketing Ethics and Leadership, that further stimulated my interest in the space. The Certificate was also a catalyst for me to be involved in one of the most meaningful volunteer experiences of my life: acting as a wish grantor for the Make-A-Wish Foundation of Eastern Ontario through the Queen's Students for Wishes organization.
Even though I learned a lot through my elective courses and my volunteer outreach experience, it was in attending the Centre for Social Impact's Social Impact Summit and Social Innovation Bootcamp conferences that I had some of my most valuable learning experiences. Personally, I believe these conferences are the highlight of the Certificate program.
At the Centre's 13thAnnual Social Impact Summit I had the privilege to listen to inspiring Canadian changemakers, such as Zita Cobb of the Shorefast Foundation; Geoff Green from Students on Ice; Valérie Courtois, Director of the Indigenous Leadership Initiative; and Chef Michael Smith and his partner Chastity Smith, owners and proprietors of the Inn at Bay Fortune on Prince Edward Island. From all of their talks, I was inspired by their collective desire to lead their organizations with integrity and imbue their work with unwavering values that enable them to have a positive impact on the people and communities their organizations engage with. At this conference, I also had the opportunity to listen to a group of Smith alumni panelists who were happy to share their insightful wisdom about the importance of acting as a leader in their careers, regardless of their position.
At the Centre's Social Innovation Bootcamp, my mind was opened to the deeper issues of gender and diversity in business, and it is because of this event that I have developed a personal interest in learning more about this topic. I found it very enlightening to have conversations about challenging the definitions of masculinity and femininity in the business context and to participate in a case challenge for the White Ribbon Campaign.
As I walk out of Goodes Hall as a graduate of the Smith School of Business's Commerce program, I can wholeheartedly say that one of my favourite experiences in Commerce was being a Certificate in Social Impact student. If it were not for this program, I would not have clearly found my passion for social impact business and corporate social responsibility that is motivating me to go out there and make a difference wherever I find myself.