Student Volunteer Outreach Experience
Posted on October 04, 2017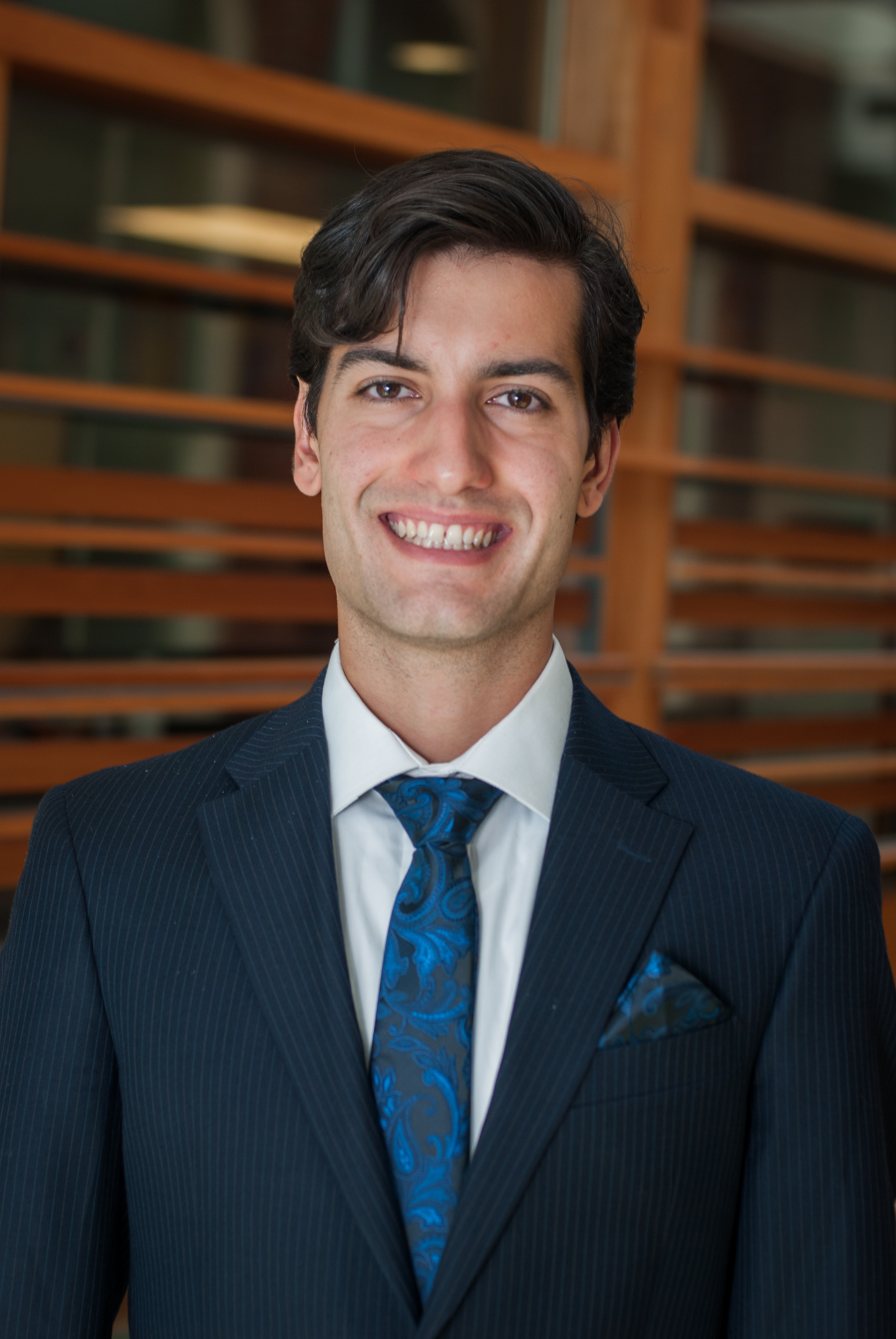 João Victor Araujo, a recent graduate of the Masters in International Business program (MIB) and new Certificate in Social Impact alumni is not at all disappointed with his decision to enroll into the Certificate in Social Impact program; in fact, João's intention in joining the program was to enrich his experience at Smith and he did just that.  
Of the experiences that João participated in as he worked towards the completion of the Certificate in Social Impact, one of the most memorable was his experience volunteering in the Kingston community.  The purpose of this Certificate component is to provide students with an opportunity to apply their business skills to an organization to gain experience in tasks such as creating a business plan, organizing a fundraising event, providing mentorship or participating on a Board.
Given João's passion for sustainability, he naturally gravitated towards organizations related to sustainable development. Sustainable Kingston was the perfect place for João to contribute his time, enthusiasm and business skills.  Sustainable Kingston has been successfully working to "enhance the livability and resiliency of Kingston" since it was established by the City of Kingston in 2012.
We recently reached out to João and asked him to share with us a reflection of his volunteer experience. 
Volunteering for Sustainable Kingston was a great experience that granted me a chance to make a noticeable impact in the Kingston community. From helping with clean-up initiatives and volunteering as a recycling agent, to providing a platform to multiple organizations who share a similar mission, all tasks were highly rewarding as I could see tangible results in the local community.
As part of my role as an ambassador for environmental stewardship, I advocated for Sustainable Kingston and ensured that all stakeholders in the community were sharing the responsibility to turn Kingston into a more sustainable city. A big part of the role consisted of reaching out to key institutions and individuals to network with them in an attempt to strengthen Sustainable Kingston's position within the community. As a result of my networking efforts, Sustainable Kingston connected with various other organizations, especially private businesses who were interested in including a sustainable component in their business model.
Additionally, as a volunteer, I consistently embarked in different ventures and helped other volunteers as well. For instance, I helped as a recycling agent at the Skeleton Park Arts Festival (a festival held in Kingston that showcases artists), instructing participants to properly dispose of garbage at the festival. The long hours were proven to be worthy when we learned that 85% of disposable containers, plates, cutlery, and cups that were given out by food trucks were recycled. I also participated in Pitch-in Kingston, an event that encourages individual volunteers and groups to pick up garbage that has been left on the street. In the areas surrounding Queen's University and downtown Kingston, we were able to collect more than forty litres in trash. In total, across the entire weekend allocated for the event, more than 3000 members of the community participated and we received great feedback both from participants and via social media.
In essence, volunteering at Sustainable Kingston was a very valuable experience. Not only did I develop skills that can be transferred to future workplaces, but I was also given the opportunity to learn more about myself, which is always a good thing, given that many employers will ask for potential employees to talk about themselves through resumes, cover letters, and interviews. Finally, it was gratifying seeing the positive impact I was able to make in the Kingston community
Tags: