My afternoon with Kim Howson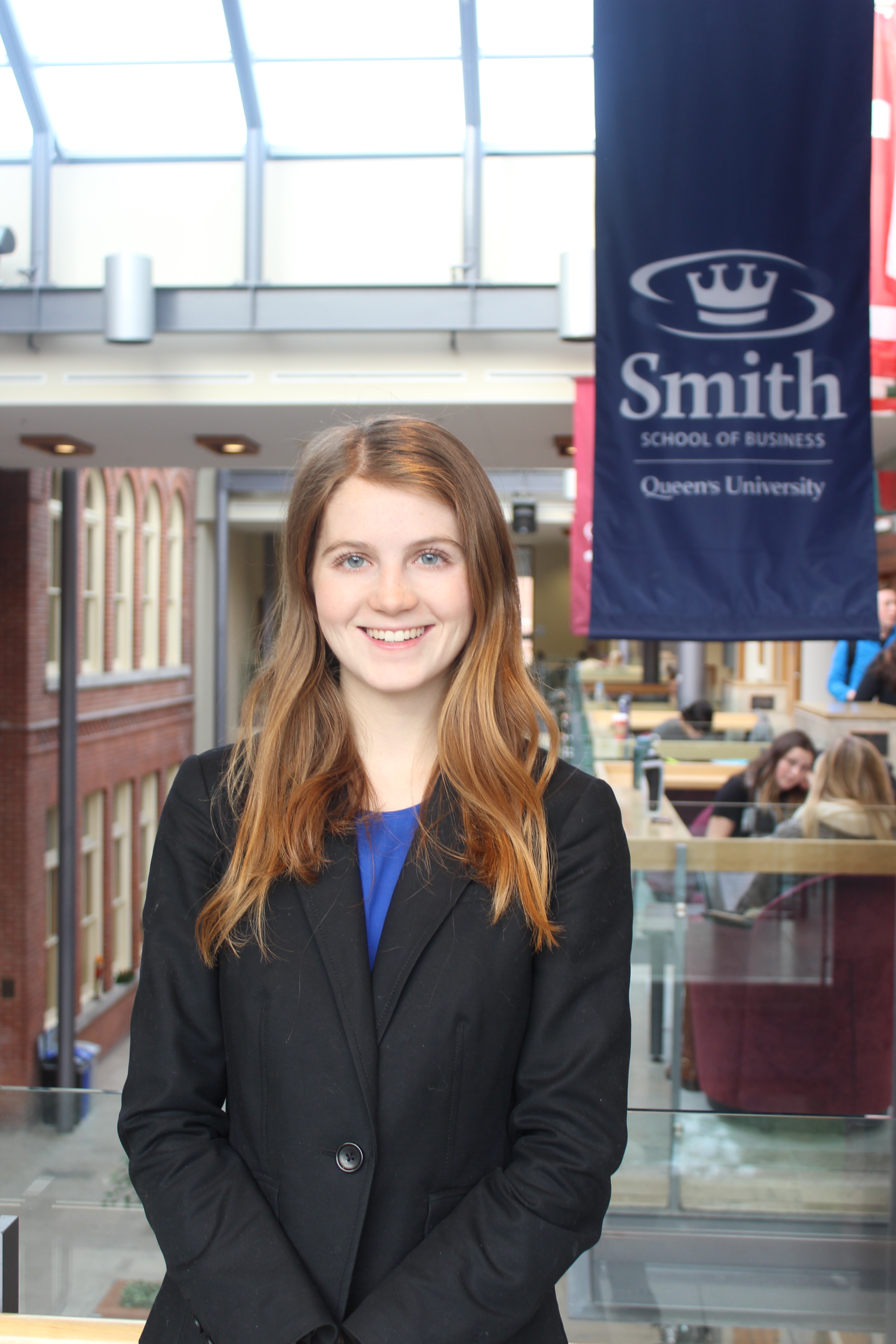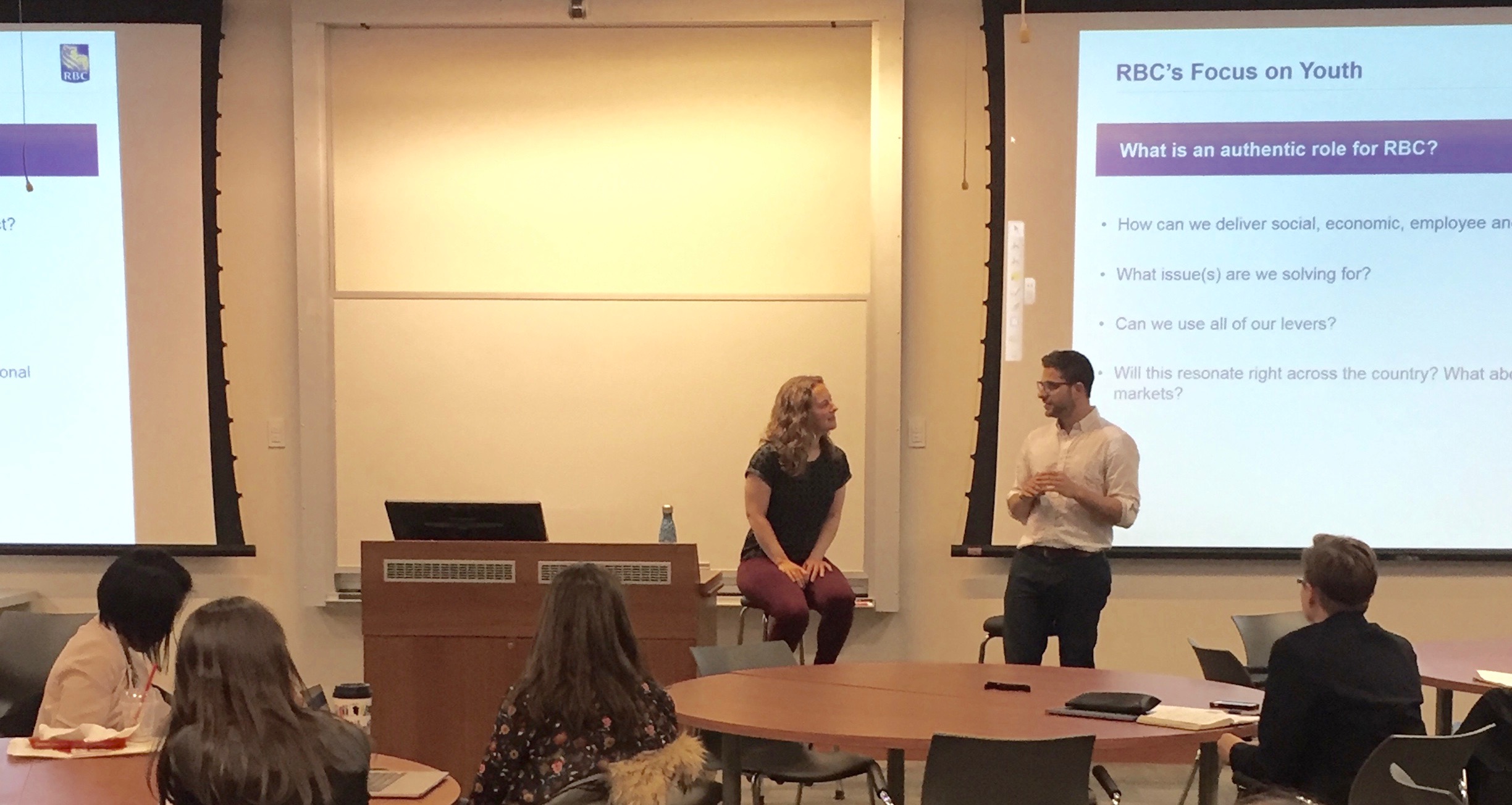 Article by Kate Morsink, Student Director of Social Innovation & Social Entrepreneurship
Last week I had the pleasure of meeting with Kim Howson, the Manager of Strategic Initiatives in Social Impact at RBC. As someone who does not associate banks with social impact, I was very curious to hear what she had to say.
In only ten years in the workforce, Kim Howson has gained experience in three different sectors. From non-profits, to government, to industry, Kim has been able to get a broad view of what social impact means in each of these fields.
Her top tip for people in the job market is networking, but not in the typical way you may expect. Kim got her current position by talking to as many people as she could, whose jobs she found interesting, in what she calls  "information interviews". She would come to these meetings having done research on the person and preparation so she could make the best possible use of their time. She would ask questions about their positions, roles they thought might be a good fit for her and then ask them to suggest two other people they thought she should speak with. By doing this she was able to expand her network and meet the person that would later suggest she apply for the Strategic Initiatives in Social Impact position at RBC.
Kim never saw herself working for a large corporation but realized through her experiences that they are the ones that can really benefit from change makers from within. RBC is one of Canada's largest companies employing over 80,000 people. Their Corporate Citizenship team is also one of Canada's largest boasting 30 employees. According to Kim, RBC decided to name their department Corporate Citizenship because they felt that Corporate Social Responsibility was a generic name that sounded like they were 'just checking the boxes'. Instead RBC wants to make real impact and is looking at how they can improve not only their company but the community in the long term as well.  Their department is split up into four sections: sustainability, social impact, reporting and community. Kim works in their social impact sector and is helping RBC with a ten-year plan to help youth across Canada.
One of the biggest takeaways I got from Kim was her story about how RBC decided what youth-related issue they wanted to tackle. A lot of different ideas came to mind including homelessness, food insecurity, and mental health. However, none of those issues really make sense for a bank to tackle. Kim revealed that in order for a company to make real impact in a sector, the work needs to be related to what the company does. That way the company can use their knowledge, expertise, influence and connections in that sector to help bring about real change. An example of this is Loblaw dedicating time to address issues of food insecurity. RBC has decided it can maximize its impact by helping youth with issues such as financial literacy, digital literacy and, most importantly perhaps, job opportunities and developing the skills they need in order to thrive in any ever-evolving job market. Kim's role over the next few years will be planning exactly what problems will be addressed and how RBC's impact will take shape. I can't wait to see what RBC has in store for youth!