Deep Decarbonization: How will it impact Canada? Brown Bag Lunch Highlights
Posted on December 12, 2017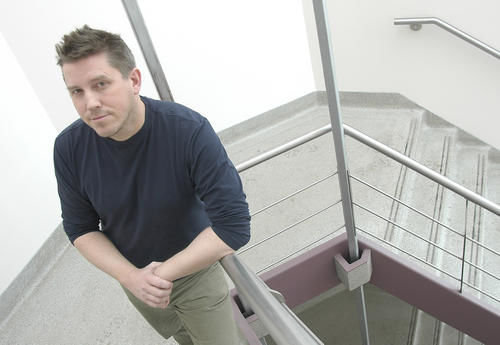 By Ioana Russu, BCom'18
On Tuesday November 14, 2017 we had the pleasure of hearing from Dr. Warren Mabee, who aside from being a professor and head of the Department of Geography and Planning here at Queen's, also holds a Canada Research Chair in Renewable Energy Development and Implementation. His talk provided an overview of which energy sources are most prevalent in countries around the world, where the future of energy consumption is heading, as well as his recommendations to address carbon-intensive energy consumption worldwide.
First, Dr. Mabee started with a global breakdown of energy sources. Globally, non-renewable resources are still where most of our energy comes from. However, renewable energy is growing rapidly, especially in the US. Approximately 14% of Canada's energy comes from renewable sources, which is helped in part by access to natural sources such as Niagara Falls. While most people think of "energy" as only electricity, this is only one component of total energy expenditures that contribute to the carbon footprint. In fact, due to the rise of energy-efficient light bulbs and a push for solar powered homes, Canada is improving in this area. Emissions from light-weight transport such as personal vehicles is also trending favorably given the rise in popularity of hybrid or fully electric cars as well as more people moving to urban centres and switching to public transportation. A growing concern instead is that emissions from heavy-weight transportation such as trucks and planes are increasing, especially given the rise of online shopping giants such as Amazon.
Dr. Mabee recommended various initiatives that could work to reduce emissions and reduce our carbon footprint. First, the total elimination of coal as an energy source will help since it is a very carbon-intensive energy source. Second, a significant  investment in infrastructure (i.e. building mobile charging stations) could lead to increased electric or hybrid car use. Switching to the use of bio fuels in trucks, as well as the concept of "right-sizing" truck sizes is also important to consider. Currently, many large-sized trucks are being used to make door-to-door deliveries, even if the truck is only half-full. Beyond these initiatives, we should also work to actively conserve electricity and switch to more sustainable electricity sources in our homes to create impact.
We thank Dr. Mabee for taking the time to share important insights within topics of sustainability and the environment. Overall, his talk was an eye-opening discussion on the current energy problems facing the world, and it was interesting to learn about what needs to be done to reduce global carbon emissions and switch to sustainable energy sources.
Make sure to stay tuned for our Brown Bag Lunch in January!