Centre for Social Impact: 2016/2017 Highlights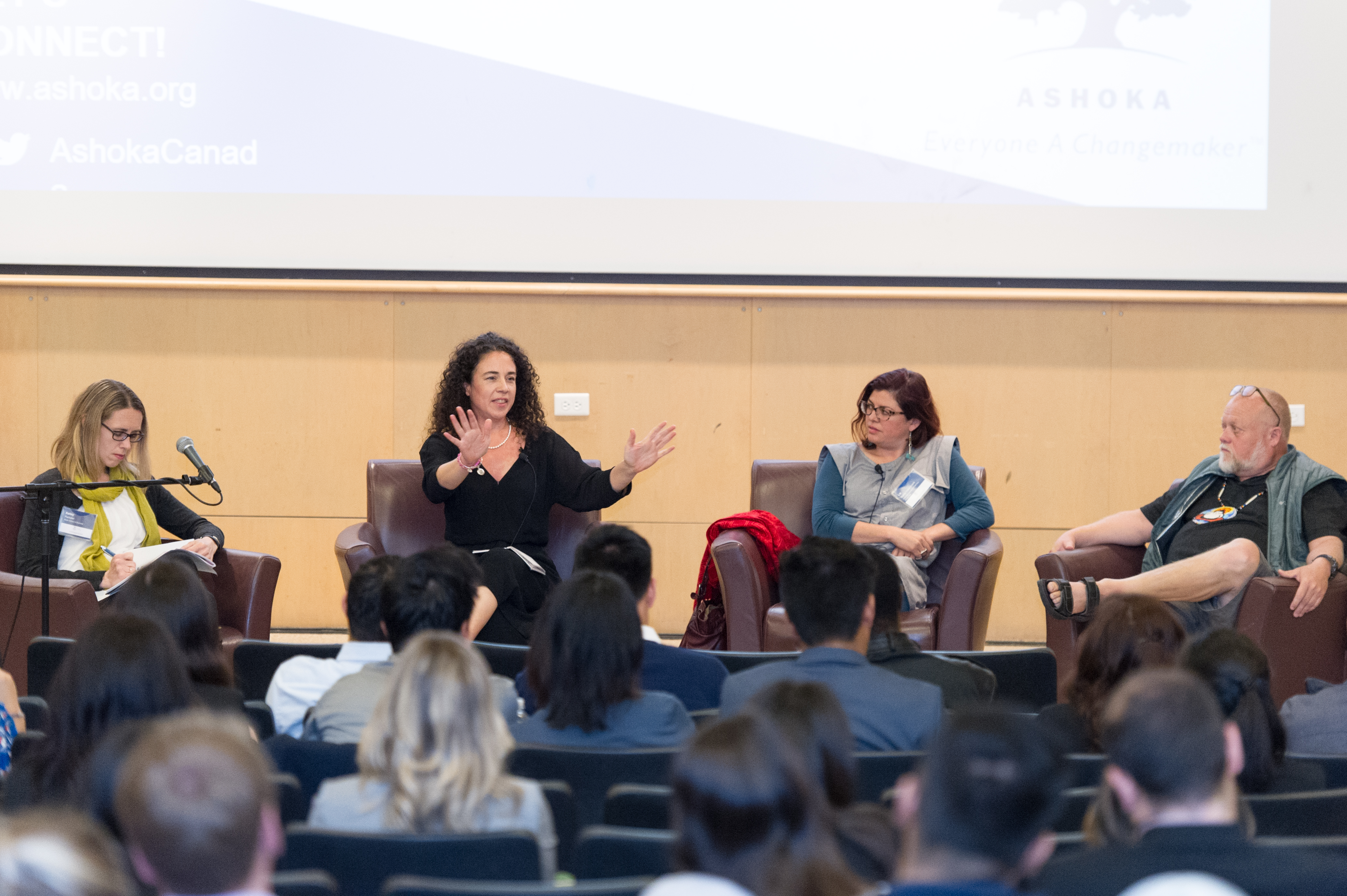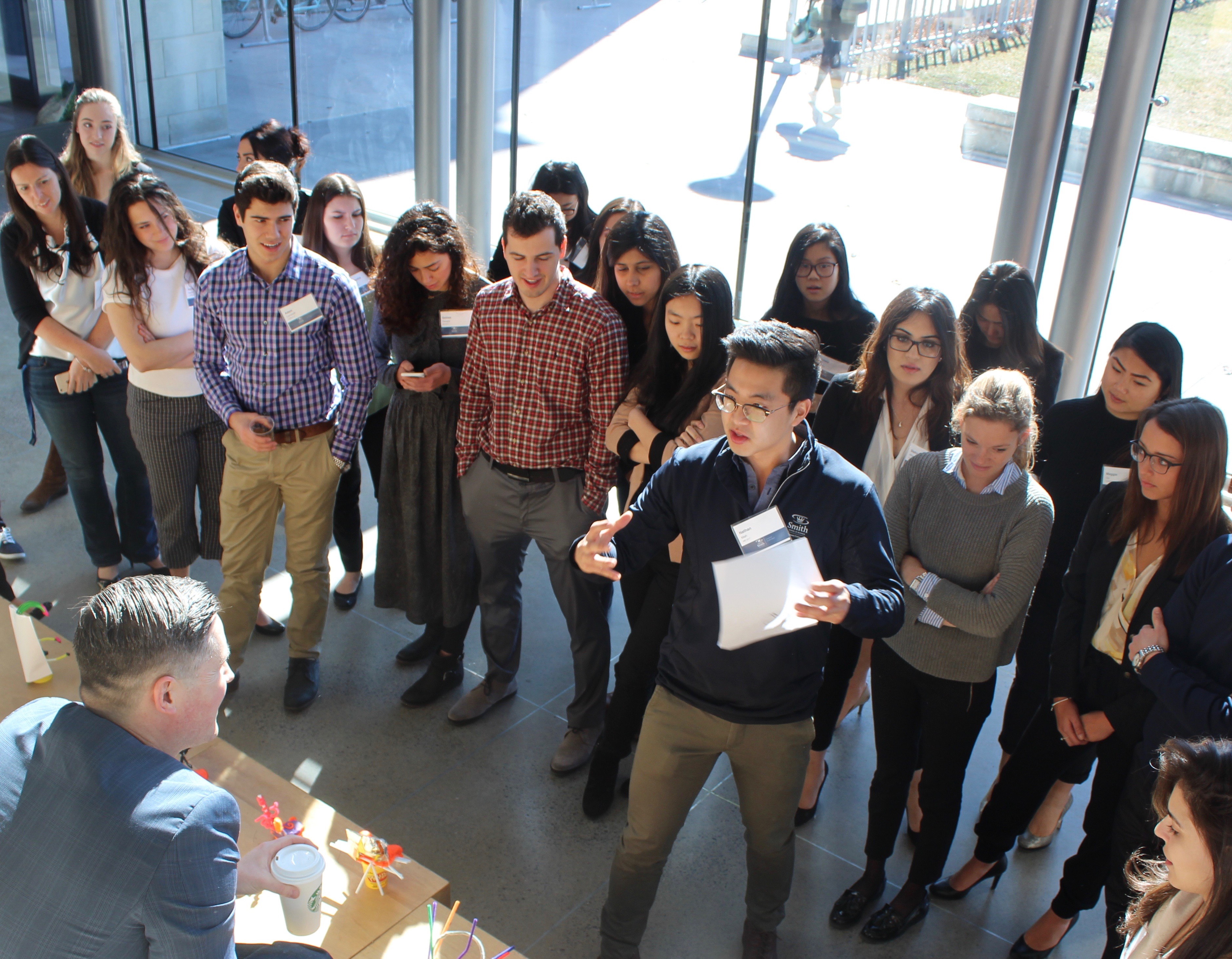 This has truly been a fantastic year for the Centre for Social Impact and the Certificate in Social Impact program, a community of more than 500 students from across our Commerce and graduate programs at Smith!
The fall brought new cohorts of Commerce, MEI and MIB students to the Certificate program and we enjoyed getting to know them at our Centre-hosted events. Our students kicked off the year with our 12th Annual Social Impact Summit October 14-15th, an event that brought social impact leaders from across the country to share their experiences and advice with Summit delegates. This was followed closely by our Social Innovation Bootcamp which focused on food justice. This workshop was attended by more than 50 students and was an interactive opportunity to foster team work and deeper learning.
Our Centre also supported the Hult Prize @ Queen's competition in December, which brought ten teams from across campus together to present innovative ideas to restore the rights and dignity of 10 million refugees by 2022. The winning team, Movement, travelled to Dubai, while another of the finalist teams, eLink, travelled to London to participate in the Hult Prize Semi-Finals. Queen's was very well-represented and we are very proud of both teams – great work!
January was an especially exciting time for us. We launched the new name of our Certificate program – the Certificate in Social Impact - as well as our new specialization track opportunities. Students in the Certificate program can now choose to specialize in one of the following tracks areas: sustainability, social finance, social innovation & social entrepreneurship, and values-based leadership. We welcomed 40 Certificate students into this new year-long specialization opportunity that allows students to form small communities with like-minded peers to further explore, and gain knowledge in, their topic of interest. As well, we hosted a number of exclusive networking opportunities with track students so they could connect with our impressive list of speakers who are change makers in the social impact space. Applications for the tracks will open up again in September and we look forward to expanding these communities!
Our tracks were a great success in large part to our wonderful team of volunteer student directors who assisted in planning our event and engagement endeavors. Specifically, our track directors acted as leaders to encourage our track students to immerse themselves in their topic areas, while also learning a great deal about the topics themselves! We'd like to thank them for all their help and support of the Centre this year.
In January, we also welcomed the Accelerated MBA and full-time MBA students to Smith and a number of them joined the Certificate in Social Impact. We hosted a diverse variety of speaker events, presentations and workshops throughout the winter term to allow students to learn more about a variety of topics related to social impact – highlights include Patrick Glinski's workshop, and presentations by Michael Durland, Kim Howson, and Andrea Nemtin.
This year our students completed over 4000 volunteer hours with a range of organizations here in Kingston, across Canada, and around the world. Not only is volunteering an opportunity for our students to grow their networks and learn about social issues, but there are also abundant benefits to the community – our students have truly demonstrated they are prepared to lead the way to a better world.
We hope you all enjoy the summer weather and for those of you who are graduating, we wish you all the best in your future endeavors. We'll see the rest of you at Smith soon!