11th Annual Social Impact Summit
Posted on October 21, 2015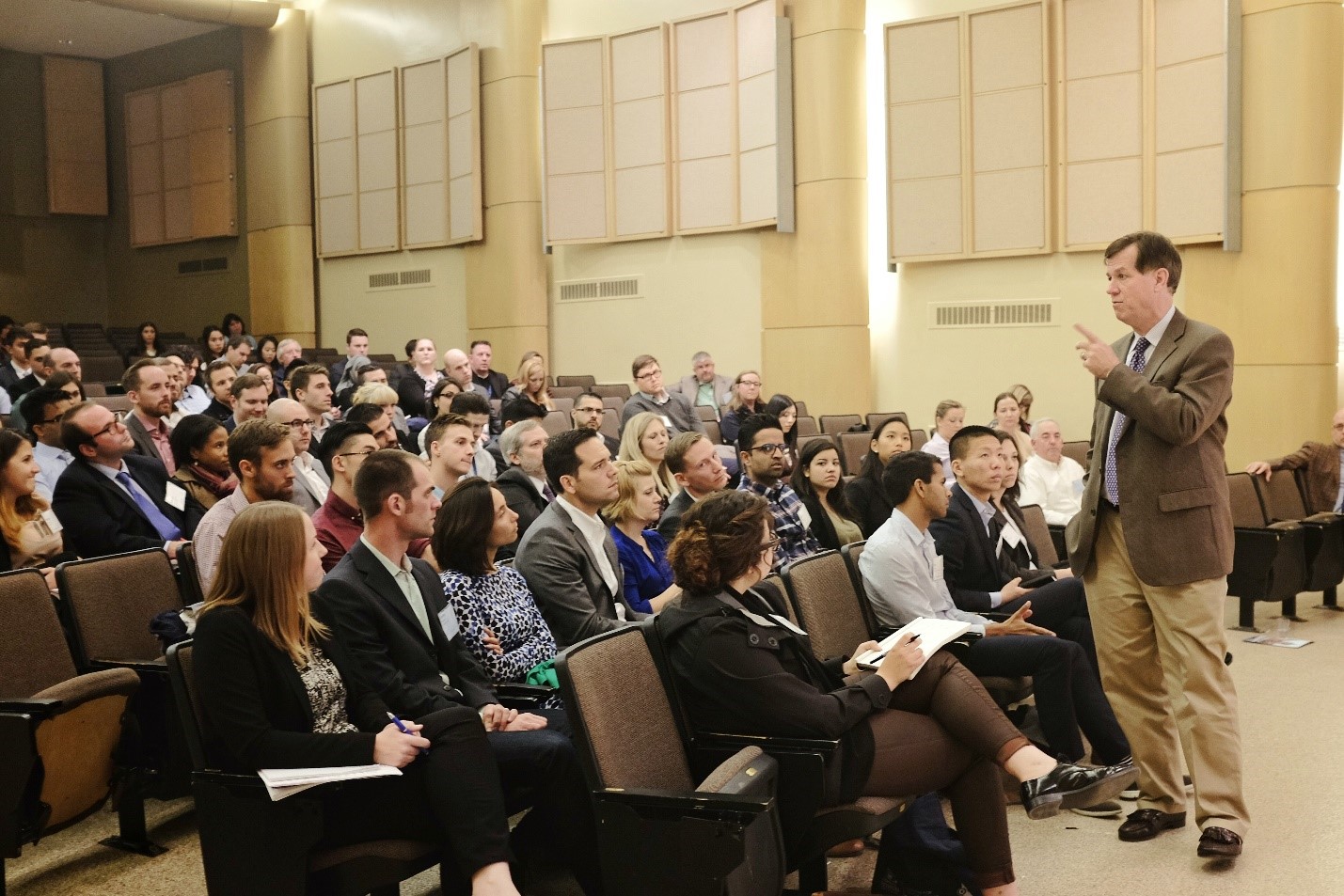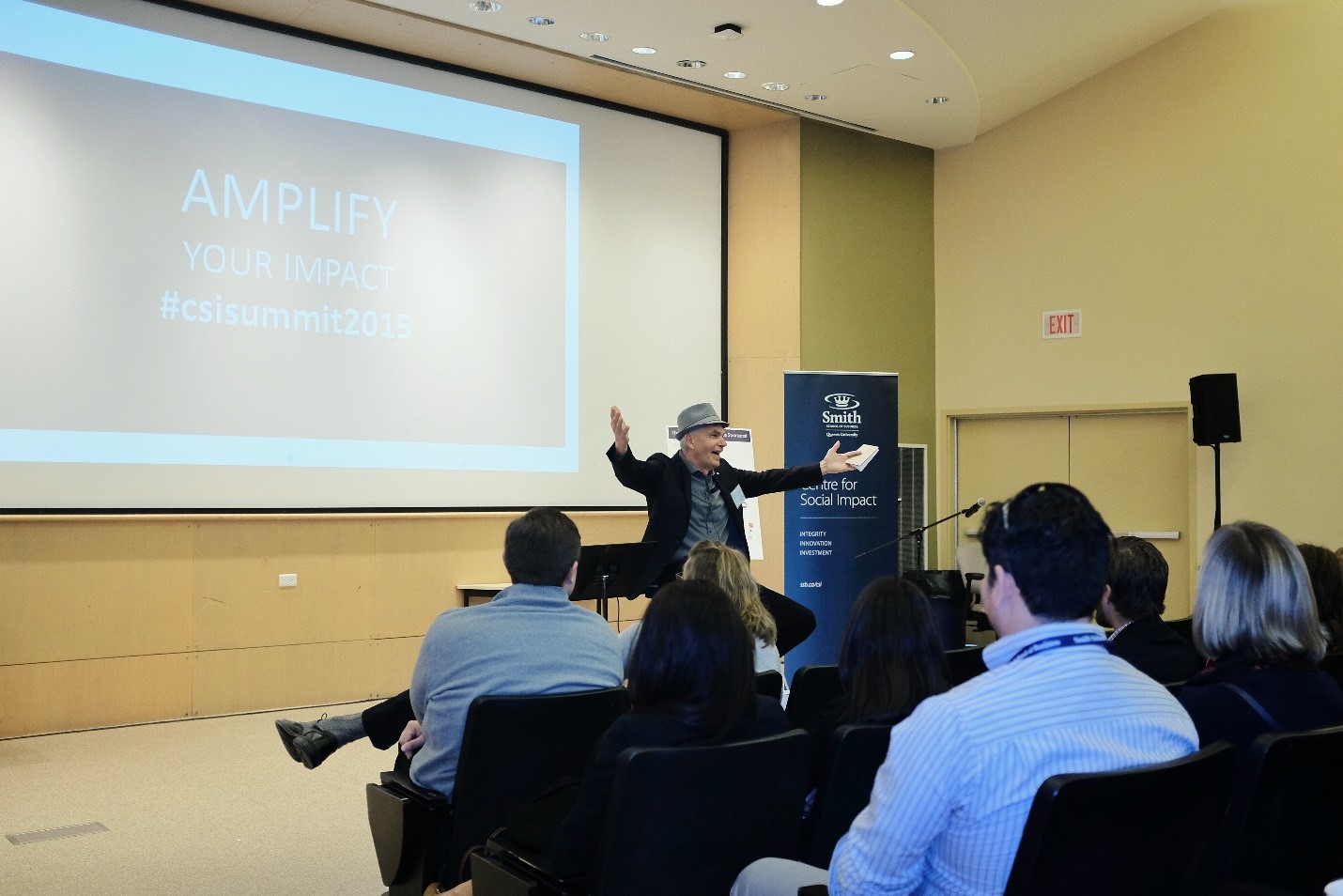 Over the weekend of October 16th and 17th 2015 nearly 200 student delegates from the Smith School of Business and across Queen's University gathered with members of the Kingston community and invited speakers from across North America for an immersive conference dedicated to educating our future's best and brightest students on issues of Social Impact and Responsible Leadership.  This annual conference is organized by the Centre for Social Impact at Smith School of Business.
The conference opened with a very personal and deeply inspiring keynote address by Harry Kraemer, former CEO of Baxter International, currently Kellogg School of Management Professor and Best-Selling Author.  Mr. Kraemer shared his own experiences as CEO to illustrate the challenge of "doing the right thing" while also delivering outstanding and lasting results and to highlight the importance of self-reflection and genuine humility in the decisions of leaders in any organization.
Saturday morning brought Hamoon Ekhtiari (TELUS), Jessica Bolduc (4Rs Youth Movement), and Vicki Saunders (SheEO) together with this year's "Pause" speaker Al Etmanski for a series of plenary sessions that were both humbling and uplifting and provided delegates with four very unique perspectives from which to approach their personal and professional lives.
Each year the conference features a "Pause" speaker to encourage delegates to take time to think "outside the box" and reflect not only on issues impacting our communities but also on the role we will each play in finding solutions – in response to Mr. Etmanski's reflections about his own experience as a social innovator one student indicated Al "definitely motivated me to find a cause I am interested in to help find solutions.".
Over the course of the weekend, each conference delegate had the opportunity to connect personally  with Mr. Kraemer, Mr. Etmanski and Ms. Saunders and to receive signed copies of their most recent publications including From Values to Action:  The Four Principles of Values-Based Leadership (Kraemer); Impact: Six Patterns to Spread Your Social Innovation (Etmanski) and Think Like a SheEO (Saunders).
The conference also hosted a series of Knowledge Building Workshops and Thought Leadership Dialogues on Saturday afternoon.  Topics ranged from Social Finance and Finding a Career with Impact to Sustainability in the Natural Resource Sector and Building Effective Partnerships.  The session entitled "Insights and Aspirations from CSR Executives" featured panelists from Social Impact Summit sponsors OLG, Coca-Cola Canada and IBM Canada Ltd.
As the conference drew to a close Adrian Burger (Commerce delegate) summed it up wonderfully in a thank you note to the Centre's Director, Dr. Tina Dacin:  Thanks again for organizing such a wonderful summit! I gained so many valuable insights and new perspectives; it was also very cool to meet so many visionaries and current/future leaders - I will certainly be a strong advocate of the event going forward.
Plans are already underway for next year's 12th annual Social Impact Summit.  Be sure to keep in touch by following the Centre for Social Impact on Facebook and Twitter.