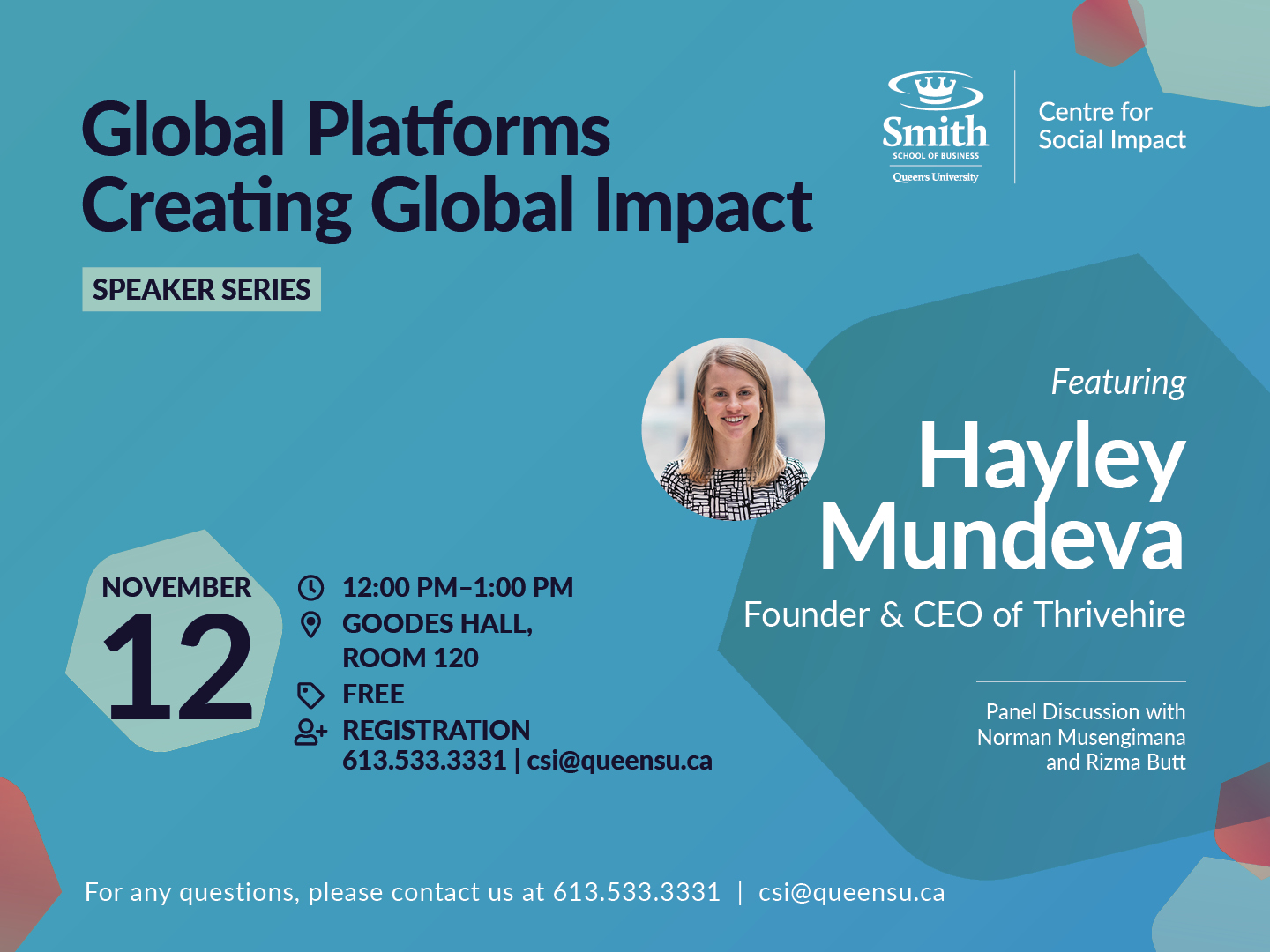 Speaker Series - Hayley Mundeva
The Centre for Social Impact team is excited to host an upcoming Speaker Series event focused on 'Global Platforms Creating Global Impact'. This lunchtime session features two Smith School of Business alumni, Norman Musengimana, MMIE'18, Founder & CEO, BizSkills Academy Inc., and Rizma Butt, MMIE'18, Co-Founder & Project Manager Lead, 1 Million Teachers Inc., as well as social entrepreneur, Hayley Mundeva, Co-Founder & CEO, ThriveHire. The event will feature a 20-minute panel discussion with Norman and Rizma, and a keynote talk with Hayley.
Register
Newsletter sign up
Stay up to date on upcoming events.
We will not share your email with third parties.