Queen's Venture Network
Unleashing Your Potential:
Deciding Whether to Take the Entrepreneurial Leap
At Smith, we work hard to unlock opportunities for graduating students to pursue many career paths in Consulting, Accounting, Investment Banking, Marketing, and other corporate pathways. However, we realize that our alumni are some of the most ambitious professionals in the world. After a few years of graduating, evidence shows that many are keen to see how far they can push themselves as entrepreneurs. Does that sound like you?
Join Smith Centre for Business Venturing and Entrepreneur First for a panel discussion with alumni from Smith School of Business, Queen's University, who took the traditional career path after graduating — and then decided to take the leap into entrepreneurship.
Hear from Sheldon, who went from Consulting to Uber, and is now raising over $100M for one of the fastest-growing companies in Canada, Properly.
Learn from Rachel, who went from CPG Marketing to bootstrapping, scaling and exiting her enterprise SaaS business in less than 3 years to ONEX.
Share in Jenny's current experience launching a venture-backed company through the program, Entrepreneur First, after an esteemed career as an executive at companies like Torstar.
The panel discussion will be moderated by Matt, who, after working in Strategy Consulting, decided to pursue his entrepreneurial ambitions differently by joining one of the most prominent start-ups of the past decade, where he is now the General Manager of Uber Canada. He will share the decision process that led him not to take the leap into entrepreneurship with his own venture but rather to build businesses within an entrepreneurial and innovative organization.
Please submit any questions that you may have in advance to qcbv@queensu.ca
Details
Monday, Dec. 14, 2020
12-1 pm EST
Complimentary
Register
At Smith Centre for Business Venturing (CBV), we help ignite great business ideas and bring them to life. We support, through a process of dynamic coaching, aspiring entrepreneurs, intrapreneurs and innovators to break new ground, launch businesses, rethink the conventional, challenge the status quo, and advance Canadian business. We inspire and make a difference — to students, alumni, companies, organizations, and industries in which they operate; and society as a whole.
Entrepreneur First (EF) is the world's leading talent investor. We believe that the world is missing out on some of its best founders. Our mission is to find them pre-team and pre-idea and to transform them into globally ambitious startups at scale. Originating in London, EF now also has offices in Singapore, Bangalore, Paris, Berlin and Toronto, and over 2000 extraordinary people have gone through the programme globally. EF has almost 100 staff in six different countries worldwide, including many trusted Venture Partners. The team finds, supports, and develops the world's most ambitious individuals and helps them build the next generation of world-leading companies.
Matthew Price, BCom'09
General Manager, Uber Canada
Matthew Price is the General Manager of Uber Canada. He is responsible for leading ridesharing in one of Uber's biggest global markets, with more than 3.5 million users across 19 cities. Matthew joined Uber in 2015. Prior to his current role, he was head of Strategy & Planning for Uber in UK, Northern & Eastern Europe. Over four years, he helped to lead the transformation in Europe of distributed startup to integrated multinational. His team partnered with Uber leadership across 15 countries to develop strategy and drive effective execution while leading some of Uber's most strategic cross-functional programmes.
Prior to Uber, Matthew was a strategy consultant at Monitor Group and Monitor Deloitte in Canada & USA. He served Global 1000 clients across the media, technology, consumer products and telecom industries, focused on engagements aimed at unlocking and accelerating growth. Matthew holds an MBA with Distinction from INSEAD Business School (France & Singapore) and received a Bachelor of Commerce with First Class Honours from Smith School of Business, Queen's University (Canada).
---
Rachel Zimmer, BCom'10
General Manager (North America), Entrepreneur First
Rachel Zimmer is a Toronto tech leader who is incredibly passionate about accelerating entrepreneurship in the Canadian ecosystem! Currently, Rachel is the North American General Manager of Entrepreneur First - the world's leading Talent Investor. EF brings together extraordinary people to build startups from scratch in London, Singapore, Berlin, Hong Kong, Paris, India and as of September 2020 - Toronto! Through its $140M fund, EF invests in individuals to find a world-class co-founder, develop an idea and fund the technology businesses they create. Before EF, Rachel Co-Founded, scaled and exited her own tech company - 5Crowd - to a portfolio company of the Private Equity firm, ONEX. Over the last few years, Rachel has coached 50+ startups as an Entrepreneur-In-Residence at the DMZ. Rachel holds a Bachelor of Commerce degree from Smith School of Business at Queen's University.
---
Sheldon McCormick, BCom'10
Co-Founder and COO, Properly
Sheldon McCormick is a Co-founder and the Chief Operating Officer at Properly, a Toronto-based prop-tech company that is changing how Canadians buy and sell homes. An early employee at Uber, Sheldon served at General Manager for Uber's business in Ontario and helped launch and expand ride sharing across Canada in 2014. Prior to his years in technology businesses, Sheldon worked as a management consultant at Monitor Group, which was acquired by Deloitte in 2012. Sheldon grew up in Cape Breton Island and holds a commerce degree from Smith School of Business, Queen's University.
---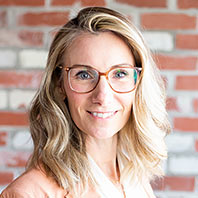 Jenny Lemieux, MMAI'20
Founder in Residence, Entrepreneur First (TO1)
Jenny Lemieux is an accomplished product leader with more than 20 years of success across the media, technology, artificial intelligence, design, and higher education industries. Her broad areas of expertise include business strategy, product management, design thinking, and marketing strategy.
For the last 5 years, Jenny has been focused on developing SaaS products that leverage machine learning for customer experience and ad technologies. She has been part of leadership teams as VP Product for companies such as Torstar, Cerebri AI, and yconic.
With a degree in chemical engineering from McGill University, a BFA in Design from Concordia, a Masters in Design from the Domus Academy in Milan, Italy, and most recently a Masters of Management in Artificial Intelligence from the Smith School of Business at Queen's University, Jenny's is a lifetime learner. She's curious about how the intersection of technology, machine learning, and design can be applied to enrich people's experiences.
Most recently, Jenny has joined EF as Founder in Residence. Applying her experience to date to launch a startup with her co-founder is her most exciting adventure yet.