Queen's Venture Network
UPstart: Pitch - Passion - Purpose
UPstart will return in 2017
UPstart is an initiative led by Queen's Venture Network. Its purpose is to accelerate entrepreneurship, and provide alumni and students the opportunity to present creative business plans to a panel of experienced judges. Event attendees, including potential investors, will also have the opportunity to take an advance look at up-and-coming entrepreneurs and new ventures.
Register to Attend
Registration for this event is now closed. if you wish to attend please contact Kara Wilkinson at kw90@queensu.ca
Meet the judges
Ted Graham
Ted Graham is Head of Open Innovation at GM Canada. He is also founder of the South Core Innovation Hub, a collaborative group of innovation leaders from Toronto's unique waterfront area. Member organizations include large banks, start-ups, public transportation - all of whom are looking to make a substantial impact on their companies and communities. Prior to GM, Ted was an Innovation leader at PwC Canada where he helps to turn ideas into invoices. Ted was also a McKinsey strategy consultant with a focus on understanding and leveraging people networks to influence the spread of ideas.
More on Ted Graham and his book The Uber of Everything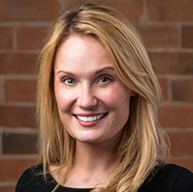 Lauren Haw
Lauren is a passionate real estate investor and entrepreneur with over 10 years' experience launching, managing, and investing in various business enterprises. Starting with her first College Pro franchise at 18 while attending the Smith School of Business at Queen's University, she later opened an Oxford Learning Centre before partnering to grow True North into one of the largest mortgage brokerages in Canada.
After she began actively selling GTA real estate, Lauren was inspired by the opportunities to improve the information in the online real estate market, leading her to found Scholarhood.ca, a site that connects families to home listings searchable by school district—the first and still only of its kind in Canada. In 2015, Lauren acquired Zoocasa and has re-launched the site and brokerage to best service Canadian online users and Zoocasa's network of home buyers and sellers.
Christiane Lemieux
Christiane Lemieux is a design entrepreneur. Currently, she is Founder of the new Custom Tech Enabled Home Goods Brand - CLOTH AND COMPANY. Earlier this year she also founded the lifestyle brand LEMIEUX ET CIE. Prior to starting her new companies, Christiane was the Founder of DWELLSTUDIO. Wayfair, the world's largest online home furnishings retailer, purchased DwellStudio in 2013. Christiane also served as Creative Director at Wayfair until late 2015 when she chose to exit to start her new brand. Lemieux authored her first book to critical acclaim in 2011, titled Undecorate. Random House/Clarkson Potter will publish Christiane's second book titled "the Finer Things" in 2016. Recently, Christiane entered the television space as Co-Host and judge on "Ellen's Design Challenge" - a furniture design competition show on HGTV. Lemieux was recently selected as one of Fortune's 2012 'Most Powerful Women Entrepreneurs.' Christiane is a graduate of Parsons School of Design and Queen's University in Canada. Lemieux resides in New York City with her husband and two children.
Bob Shoniker
Bob Shoniker has a track record of success as a leading investment analyst, high-tech entrepreneur and investment banker specializing in financing emerging growth companies. Over the past thirty years as President of R.G. Shoniker & Associates Inc. and Courage Capital Corporation, boutique investment banking firms, he has arranged more than $800 million of financings and mergers and acquisitions and transactions. In 1980 he co-founded and became Chief Executive Officer of formerly TSE listed - Accugraph Corporation, a computer graphics applications software company. Prior to this, he founded two different consulting companies, Management Resource Group and R.G. Shoniker & Associates Inc. to provide economic/market research and strategic planning counselling to consumer oriented companies in North America. From 1970 to 1975 he was Senior Investment Analyst with Burns Brothers & Denton Limited with responsibility for consumer products companies. Mr. Shoniker is a graduate of Queen's University at Kingston with a B.Comm and an M.B.A. from this institution. In addition to several company directorships, he is a former board member of The Kid's Help Foundation which operates The Kid's Help Phone, a 24 hour national 800 help line for Canada's troubled youth and Young Peoples Theatre, Canada's largest family oriented live theatre and Photonics Research Ontario, one of four technologies Centres of Excellence sponsored by the Province of Ontario. For a decade he was on the board of PARTEQ Innovations, the transfer of technology arm of Queen's University and also served as director of Mondial Energy, an alternative energy finance company and Bedlam Games, a Toronto based video game software developer.