October 23-24, 2017
#SmithYYC
Join alumni, students, faculty, staff and guests as we celebrate the Smith network in Alberta!
Celebrate Smith in Calgary
At Smith School of Business, we take great pride in our global community. This year is our 20th in Alberta – and we're hosting a series of special events to mark the occasion.
On October 23rd, experience a full-day of education, featuring award-winning Smith School of Business faculty Elspeth Murray and Stephen Thomas and a lunchtime talk by Canadian Olympic speed skater, Denny Morrison.
On October 24th, join founders, investors and entrepreneurs to help us launch Queen's Venture Network Calgary - the city's newest innovation hub. Build your network and be inspired by a fireside chat with a very special guest (details coming soon!).
These first two events are open to the public, so feel free to invite friends and colleagues.
Later that evening, all alumni are invited to raise a glass at Calgary's community brew pub, Trolley5, alongside Smith faculty, students and staff.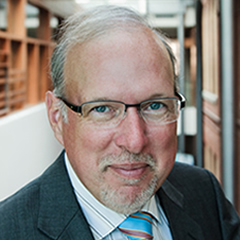 "Albertans make up an important part of the Smith global network – now numbering more than 22,000 alumni across 83 countries. As a former Calgarian, I very much appreciate the entrepreneurial and "can-do" attitude of the west, and welcome the strength of our alumni in Alberta."
David M. Saunders
Dean, Smith School of Business
Events at a Glance
Learn
October 23
10:00am-2:30pm
79 (half day) or 99 (full day)
Launch
October 24
4:30pm-6:00pm
Complimentary
Celebrate
October 24
6:00pm-8:30pm
Complimentary 
Canada's Premier Business School
Smith School of Business at Queen's University has earned international recognition for its innovative approaches to business education and has been a pioneer in the areas of team-based and experiential learning. In addition to hosting Canada's most prestigious undergraduate business program, highly acclaimed Queen's MBA programs are available across Canada. Our renowned non-degree executive education is available in both open enrolment and flexible custom formats - delivered at the location of your choice.
Learn more