Catalyst-Smith Research Hub & Discussion Forum
Exploring the new frontiers of Diversity & Inclusion research while generating discussion to make meaningful impact within corporate Canada.
What is the Catalyst-Smith Research Hub & Discussion Forum?
The forum is a practical initiative that brings corporate leaders and Smith researchers together to share best practices and engage in dialogue around Diversity & Inclusion topics. Expanding the frontiers of D&I research, the forum is set to make a lasting impact on organizations by helping them improve their policies, culture and structure.
Why you should join
Not only do companies in this group illustrate their authentic commitment to Diversity & Inclusion within their organizations, they also gain access to the most cutting edge insights in this area, network with fellow practice leaders at other organizations, and identify top talent from Smith.
Upcoming Forum date: Early 2021
Time: TBD
Location: Virtual Webinar Event
Learn more about Diversity & Inclusion at Smith
Research Spotlight
Are female entrepreneurs' experiences of stress during the business start-up process the same as male entrepreneurs' experiences? New research by Ingrid Chadwick, John Molson School of Business, Concordia University, and Jana Raver, Smith School of Business, Queen's University, reveals that women in this stereotypically-masculine field are more likely than men to experience psychological distress if they must operate under conditions of high financial need and low social support.
Read article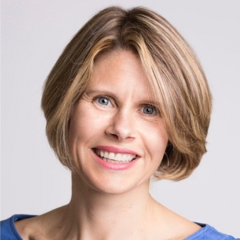 "We work in a business environment that demands inclusive leadership of a highly diverse talent pool, and the best employers among us know this. Combining Catalyst's capabilities in educating today's leaders with Smith's preeminent role in educating the leaders of tomorrow, the pace of change towards more inclusive and productive workplaces will accelerate."

Tanya van Biesen
Executive Director, Canada
Catalyst
Join Now
We will contact you with more information about joining this exciting leadership group.