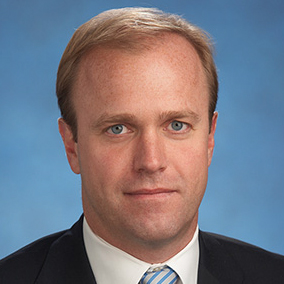 Rob is a managing director in the Investment Management Division, where he manages a team of 20 professionals. He joined Goldman Sachs in 1989 as a financial analyst in the Debt Capital Markets Group of the Investment Banking Division in New York and later transferred to Frankfurt in 1991. After business school, Rob spent seven years in the Fixed Income, Currency and Commodity Division in San Francisco, where he advised state pension funds and institutional money managers on investment strategies related to their credit portfolios. He joined Private Wealth Management in San Francisco in 2001. Rob was named managing director in 2007.
Rob serves on the Board of Governors for the San Francisco Symphony and is an active fundraiser for the Marin Country Day School.
Rob earned a Bachelor of Commerce, with honors, from Queen's University, Canada, and an MBA from Harvard Business School.