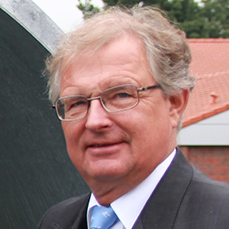 After graduating in mechanical engineering from the Technical University of Denmark in 1976, Karsten C. Witt attained a certificate as Master of Business Administration in 1983 at Queens University.
He started his professional carrier with McKinsey & Company Inc. as management consultant in 1983 to 1990.
Since 1990 he is member of the executive committee as Management board at Witt & Sohn AG and of the Witt Group of companies.