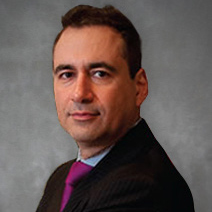 John Prato rejoined TD Securities in September 2016 after serving as Canada's Head of Mission and Consul General to the United States of America based in New York City. In his posting as Consul General of Canada, John focused on increasing investment opportunities between Canada and the United States, developing energy opportunities in both the upstream and downstream, as well as fostering the strongest cooperation possible to ensure continental security.
In 1991, John began his career at TD. He joined TD Securities in 1996, first in TD Capital Group, the merchant banking arm of TD Securities, and later in Equity Capital Markets. He has been involved in a diverse range of transactions, including mergers and acquisitions, leveraged buy outs, initial public offerings (IPO's), and follow on equity underwritings.
John is a trusted advisor to Canadian and U.S. executives, as well as leading political leaders from both Canada and the U.S.
John graduated from Queen's University in Kingston, Ontario with a Master's of Business Administration and has a Chartered Financial Analyst designation. He served on the Executive Committee of the Royal Ontario Museum, the Board of St. Michael's Hospital Foundation, the Board of CANFAR, and the Advisory Board of FinanceIt.