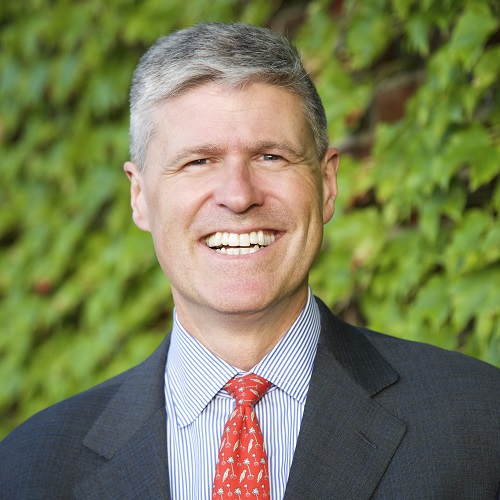 Iain Bruce is a Managing Director in the risk management group of Ambac Assurance Corporation in New York, He is responsible for management and remediation of Ambac's book of securitisation exposure in residential mortgages, student loans, and other consumer assets.
From March 2008 until May 2009, Mr. Bruce was Ambac's Chief Credit Officer, responsible for the development and administration of credit risk policy and underwriting criteria, and for the approval of new financial guaranty insurance business. From January 2007 until March 2008, Mr. Bruce was a managing director in Ambac's capital markets group, responsible for risk transfer, reinsurance, and related risk management functions.
From October 1998 until January 2007, Mr. Bruce headed the company's Consumer ABS Group, responsible for transacting mortgage-related, manufactured housing, credit card, consumer loan, student loan, auto loan and lease, and rental car fleet securitisations. In the latter years in this position, he was also responsible for Ambac's investor owned utility and structured energy businesses. During this time, Mr. Bruce also served on Ambac's senior credit committee, which reviewed and approved Ambac's structured finance transactions.
From December 1995 until October 1998, Mr. Bruce was Managing Director, Risk Management, of the Specialized Finance Group of Ambac, responsible for credit and risk management policies and procedures and for portfolio management and surveillance, and was head of Ambac's Specialized Finance Senior Credit Committee. Prior to that position, Mr. Bruce was head of Ambac's Investor Owned Utilities Department.
Before joining Ambac in 1994, Mr. Bruce was with the USA Division of the Toronto-Dominion Bank and its affiliates for 12 years, serving in a variety of capacities primarily related to utilities and project finance.
Mr. Bruce serves on the Dean's Advisory Board of the School of Business of Queen's University. He is the president of the volunteer Board of Directors of the Westport⁄Weston Family Y in his hometown of Westport, Connecticut.
Mr. Bruce is a dedicated genealogist, and belongs to over a dozen genealogical societies in the US, Canada, England, Scotland, and Ireland. His research and transcriptions have been published in genealogical journals. He is an avid bicyclist, and has ridden his bicycle to raise over $100,000 for breast cancer research, AIDS vaccine research, and the Multiple Sclerosis Society.
Mr. Bruce holds a Bachelor of Commerce degree from Queen's University at Kingston, Ontario.