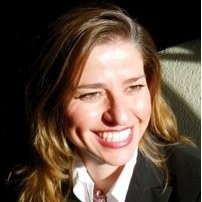 Helen Vasilevski's international career has spanned over 20 years bringing a consumer-centric focus to highly branded products and services.  She has held roles across various leadership areas at P&G and Diageo as well as executive roles including CEO and CMO for private-equity funded and family-led SME companies.  She leads teams during periods of transformation to challenge their thinking around profitable growth in the areas of strategy, marketing, sales, and experiential activation and has a proven reputation for building business and high-performing teams.  
She is a dual Canadian-Greek national with Macedonian roots and is considered to be a global citizen having lived in 6 countries (Canada, USA, France, Italy, China, Switzerland) and traveled to over 80+.
Helen has an MBA from INSEAD (France) and a Bachelor of Commerce (Honours) degree from Queen's University (Canada).  She is an active mentor and coach to mid-level executives and serves on the board of Manta Motors (France) and the Global Advisory council of the Smith School of Business at Queen's University (Canada).