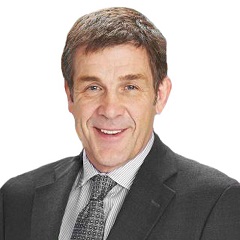 David Cheesewright is the president and chief executive officer for Walmart EMEA. He has responsibility for the company's current operations and business development in Sub-Saharan Africa, Canada, Europe and the Middle East. Walmart currently has more than 1,100 stores and 280,000 associates in Sub-Saharan Africa, Canada and the United Kingdom.
Prior to his current role, David was president and CEO of Walmart Canada, where he was responsible for leading the growth of the company's Canadian operations.
David's career spans more than 20 years across the international retail and manufacturing sectors, covering all facets of both industries. He joined Asda, Walmart's operations in the United Kingdom, in 1999, where he held senior leadership positions in Operations, Merchandising, Logistics, Strategy and Format Development, over a period of nine years. Prior to assuming the leadership of Walmart Canada, David served as Chief Operating Officer for Asda, and previously, Chief Operating Officer for Walmart Canada, where he was responsible for bringing Walmart's highly successful supercentre format to the Canadian marketplace.
Before his career with Asda and Walmart, Dave held a broad range of leadership positions in the United Kingdom with Mars Confectionery, the world's leading confectionary company, in Sales, Marketing, Supply Chain and Manufacturing.
Dave holds a first-class honours joint degree in Sports Science and Mathematics from Loughborough University, England.