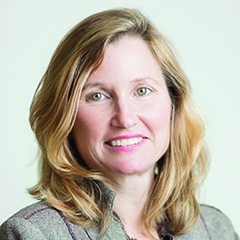 Vanessa is President & CEO and a Director of Morgan Meighen & Associates Limited, an investment management firm. In addition to actively managing private client portfolios and maintaining client relationships, she is the Chair and a Director of Canadian General Investments, Limited a TSX-listed closed-end fund managed by Morgan Meighen. CGI is also listed on the London Stock Exchange.
Vanessa is Chair and a Director of Soulpepper Theatre Company and a member of all the standing board committees. She is also President and a Director of The Catherine & Maxwell Meighen Foundation, which donates approximately $4 million per annum for charitable works in Ontario.
Previous public company directorships include Chair and a Director of Third Canadian General Investment Trust, Limited and Chair and a Director of Canadian World Fund Ltd. Vanessa was also a Director of the National Ballet of Canada, Endowment Foundation, Kerry's Place Autism Services, Kerry's Place Residential Services and a member of several committees. Vanessa is a Chartered Financial Analyst and holds a Bachelor of Commerce degree from Queen's University. She is a member of the CFA Institute, the CFA Society Toronto, the C.D. Howe Institute, The Toronto Club and Verity.