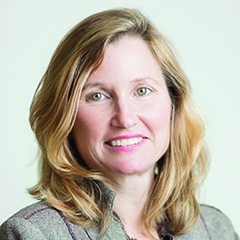 Vanessa is President & CEO and a Director of Morgan Meighen & Associates Limited, an investment management firm.  In addition to actively managing private client portfolios and maintaining client relationships, she is the Chairman and a Director of Canadian General Investments, Limited and Canadian World Fund Limited, two TSX-listed closed-end funds managed by Morgan Meighen.  CGI is also listed on the London Stock Exchange.  Vanessa is also the Ultimate Designated Person for Morgan Meighen reporting to the Ontario Securities Commission and Canadian Securities Administrators.
Vanessa is a Director of Soulpepper Theatre Company and Chair of the governance and nominating committee and a member of the audit and finance committee.  She is also a Director and Chair of the joint investment committee of the National Ballet of Canada, Endowment Foundation.  She is a volunteer for Kerry's Place Autism Services and chairs the annual Evening for Autism fundraising event committee.  She is also President and a Director of The Catherine & Maxwell Meighen Foundation, which donates approximately $4 million per annum for charitable works in Ontario. 
Previous public company directorships include Chair and a Director of Third Canadian General Investment Trust Limited and a Director and Chair of the audit committee of Innovium Media Properties Corp.  Vanessa was also a Director of Kerry's Place Autism Services and a member of several committees.
Vanessa is a Chartered Financial Analyst and holds a Bachelor of Commerce degree from Queen's University.  She is a member of the CFA Institute, the CFA Society Toronto, the C.D. Howe Institute and Verity.