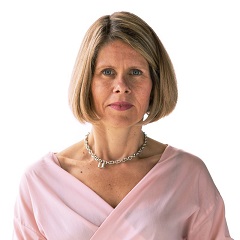 Tanya van Biesen is Senior Vice President, Global Corporate Engagement of Catalyst Canada, the leading global nonprofit working to accelerate progress for women through workplace inclusion. In this capacity, Tanya is responsible for leading the growth of Catalyst's operations in Canada, shaping strategies to advance Catalyst's mission with supporters, corporate partners, professional organizations, CEOs, senior leaders, and stakeholders.
A recognized leader and influencer with deep experience in the executive search sector at the most senior levels of corporate Canada, Tanya brings more than two decades of corporate leadership and diversity experience to Catalyst. Most recently, she co-led the Financial Services Practice at Spencer Stuart and was a key member of the Canadian Boards Practice, focusing on executive search assignments at the board, CEO, and general management levels. She also led the firm's Canadian Diversity Practice, specializing in the placement of chief diversity officers and diverse slates of candidates across all search assignments.
Tanya began her career at Procter & Gamble, working in both Toronto and Calgary in regional and national sales leadership roles. She currently serves as the Toronto chapter representative for Women Corporate Directors Foundation, a global membership organization and community of women corporate directors dedicated to accelerating best practices in corporate governance.
A sought-after speaker on the topic of diversity in the boardroom, Tanya has contributed to several research studies and articles analyzing leadership trends and attributes. She holds an MBA from the University of Toronto's Rotman School of Business and a Bachelor of Commerce from Queen's University, and speaks English, French, and Dutch.