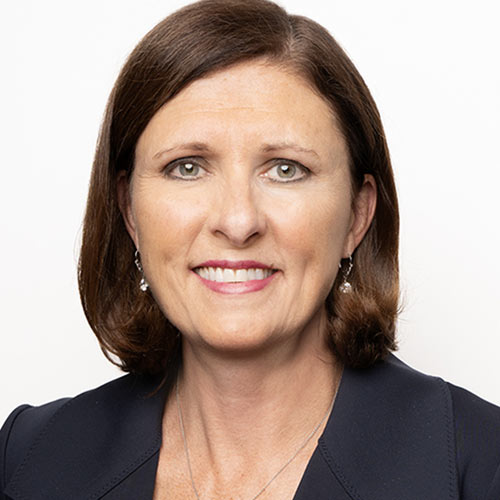 Patti Shugart is Managing Director and Head of Corporate Banking and Global Credit, and a member of the Operating Committee, at RBC Capital Markets.
Patti oversees a client-facing team of more than 500 professionals in Canada, the U.S., Europe, and Australia who specialize in lending, trading credit and loan portfolio management for our corporate and institutional clients. Patti chairs the Loan Portfolio Review Committee and the firm's Commitments Committee which meet daily to determine all of RBC Capital Markets' global lending decisions.
In addition to her professional responsibilities with respect to the management and strategic direction of the firm, Patti plays a key role in advancing diversity and inclusion as core values within RBC Capital Markets, and in ensuring they interconnect with the firm's business strategy. She represents the firm on the enterprise-wide RBC Diversity Leadership Council, is a co-founder of RWomen, a global internal forum dedicated to fostering female development and career aspirations within the firm, and is the senior advisor to the RWomen Steering Committee. Patti is also the Executive Champion for the Toronto RBC Race for the Kids.
Patti is a member of the 2016 United Way Leadership Cabinet and is RBC's Executive Sponsor for Women Gaining Ground. She also chairs Women in Capital Markets' Strategic Advisory Council which is dedicated to the advancement of women in the capital markets industry. In addition, Patti is on the Board of Governors at Branksome Hall and sits on the Advisory Board for Smith School of Business at Queen's University.
Patti was recognized for her outstanding contributions to the industry when she was honoured with the Women in Capital Markets Award for Leadership in 2010. More recently, she was named one of Canada's Top 100 Most Powerful Women by Women's Executive Network in 2015 and a Champion of Change by Women in Capital Markets in 2016.