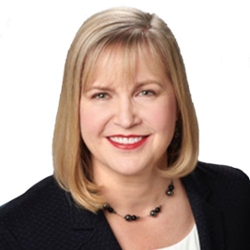 Monika is an experienced C-suite executive with an extensive career in the financial services industry and in 2019 was a recipient of the Top 100 Canada's Most Powerful Women award by Women's Executive Network (WXN), for her efforts to advance women in leadership by breaking down barriers for future generations.
She recently retired from the role of Chief Strategy Officer for Intact Financial Corporate where she spent the past decade contributing to the company's growth and outperformance as Canada's leading P&C insurance company, and a leader in North American Specialty insurance.
Monika began her career in the insurance industry in product development, sales and marketing. She then held senior marketing and operations roles at software and e-commerce companies where she was responsible for customer acquisition and revenue generation in Canada, the US and Australia. 
Prior to Intact, Monika lived in Hong Kong working for a global life insurer where she was responsible for developing and executing strategies to enhance the company's brand throughout Asia. 
Monika serves on the Board of UNICEF Canada, the Advisory board of the Smith School of Business at Queen's University and the Advisory Board of the Intact Centre for Climate Adaptation. Monika earned a bachelor's degree from York University and an MBA from the Smith School of Business, Queen's University.