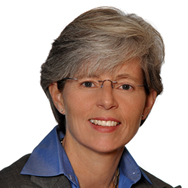 Katherine MacMillan is President and Chief Executive Officer of International Financial Data Services. Katherine has served as both President & CEO and IFDS board member since February 2014.
With its global headquarters in Toronto, Canada, International Financial Data Services (IFDS) is a world-leading provider of outsourcing and technology solutions to the financial services industry. IFDS services over 240 financial organizations around the world, providing solutions to a wide range of global asset managers, wealth managers, banks, and insurance companies. With over 2,000 employees and partners located throughout Canada, Europe, and Asia-Pacific, the IFDS enterprise supports more than 13.6 million accounts with AUA of CAD $2.3 trillion.
Prior to joining IFDS, Katherine spent over 15 years at Manulife Financial, holding various leadership roles in Client Services, Marketing and Operations. In her last role, Katherine served as Executive Vice President & General Manager, leading international teams across Canada, the US and Philippines with full accountability for strategy and continued growth of the John Hancock Retirement Plan Services business.
Katherine has over 20 years of experience in the financial services industry, developing extensive expertise in transformational change, driving efficiencies, brand positioning and operations. She holds a Bachelor of Arts and is a graduate of the Executive Leadership Program from Queen's University. Katherine was also honored as one of Canada's top leaders in the Top 40 under 40 program, a national program that uniquely celebrates the achievements of 40 Canadians in the private, public and not-for-profit sectors, who have reached a significant level of success before the age of 40.