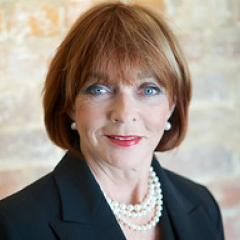 Gloria Epstein graduated from Queen's University with an Honours Bachelor of Commerce in 1972. After owning and operating a fishing camp in Northern Ontario for two years, she returned to Toronto to study law at the University of Toronto, graduating in 1977. She practised with two large Toronto law firms before starting her own firm, Gloria Epstein and Associates, in 1985. She was appointed/received Queen's Counsel in 1992. Justice Epstein was appointed to the Superior Court of Justice (Ontario) in 1993 and to the Court of Appeal for Ontario in 2007. While a trial judge, she was appointed by the Premier of Ontario to review the government's involvement in the lives of the Dionne Quintuplets - 1997 to 1998.
Her involvement has included:
Instructor, Bar Admission Course, Civil Procedure;
York University, Advocacy Program and Mooting Program;
Employment Law Instructor, Osgoode Law School;
Director of the Ontario Development Corporation;
National secretary and member of the Canadian Council of Christians and Jews;
Director of Women's College Hospital Foundation;
Director of the Ontario Superior Judges Association;
Chair of the Chief Justice's Media Committee;
Co-chair of the Education Committee of the Canadian Institute for the Administration of Justice;
Special Advisor to the Canadian Association for the Riding Disabled;
Member of the committee established to facilitate access to the courts for people with disabilities;
Member of the Education Committee of the Canadian Judicial Council;
Chair of the Family Rules Committee;
Director of the Canadian Women's Foundation;
Founder of the McMurtry Gardens of Justice;
Member of Smith School of Business Advisory Board;
Co-chair of the Board of Directors of the Ontario Justice Education Network; and
Member of the National Board of Directors of Pathways to Education.
In 2007, she was awarded the Arbor Award for volunteer service to the University of Toronto. In 2013, she was recognized as a YWCA Woman of Distinction.
Married to Seymour Epstein, Justice Epstein has an otherwise busy life with five children, five grandchildren, and many interests including a challenging hobby of show jumping horses at various competitions around the province.