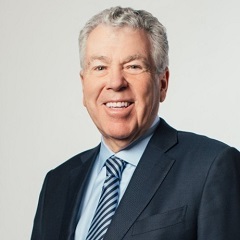 Mr. Cochrane is a managing partner of VRG Capital, a family owned private equity and merchant banking firm in Toronto, Ontario.
Mr. Cochrane has been a lead investor in several private companies from real estate to financial services. Prior to his involvement in private equity, Mr. Cochrane was co-owner of Mariposa Communications, which was sold to the Mosaic Group in 1997. Mr. Cochrane currently serves as a Director of VMG International, the U.K.'s largest supplier of out of home digital shopping mall media and Lise Watier Cosmetics, one of Canada's largest cosmetics companies. He has also served on the Boards of a number of other private and public companies, and is a member of the Investment Advisory Board for Kensington Capital.
Mr. Cochrane is a founding donor of the Centre for Business Venturing at Queen's University and is a member of Smith School of Business Advisory Board. Mr. Cochrane has also been involved in and led numerous not-for profit organizations including Junior Achievement, The Down Syndrome Association of Toronto and St. Joseph's Hospital. In 1992, Mr. Cochrane received the Commemorative Medal for the 125th Anniversary of the Confederation of Canada recognizing his significant contribution to the community and Canada.
Mr. Cochrane has a degree in Business from Bishops University and an MBA from Queen's University.