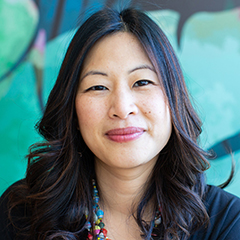 Eva is Co-Founder and Chief Operating Officer at Borrowell, a financial technology company that helps people make great decisions about credit. Borrowell offers free credit score monitoring, personal loans and product recommendations, and is one of Canada's largest fintech companies.
Eva started her career as a management consultant with Oliver Wyman, worked in global business development at Maple Leaf Foods, and relocated to the Caribbean while consulting with the OTF Group. She has also worked for the United Nations Development Program, a grassroots NGO in Malawi, Africa, and The Meeting House, a church for people who aren't into church.
Eva is on the Women in FinTech Powerlist and was a finalist for EY Entrepreneur of the Year and LendIt's Fintech Woman of the Year. She is a frequent speaker and has been featured on the CBC, Globe and Mail, Financial Post, Canadian Business and Chatelaine.
Eva holds a Bachelor of Commerce degree from Queen's School of Business and a Master in Public Administration in International Development from the Kennedy School at Harvard University. She has served on a number of not-for-profit boards and enjoys travelling, biking and cooking with her husband and two kids.