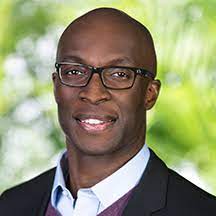 Eme Onuoha is Senior Director, Government Relations and Public Policy at the Public Sector Pension Investment Board (PSP Investments). He plays a lead role in government relations and partnership building strategies, both in Canada and globally.  
Prior to joining PSP Investments, Eme held various executive responsibilities with Xerox Corporation, serving as Vice President Global Government Affairs (Canada) and Chief Innovation Officer (industrial, Retail and Hospitality division of Xerox Services).  Within the Canadian operating entity, Eme served as Vice President Customer Experience, Director of Sustainability, and National Account Manager.
Prior to joining Xerox, Eme held several senior positions within the Government of Canada, including: Director of Operations at the Privy Council Office; Vice President of the Canadian Commercial Corporation; Chief of Staff to the Minister of National Defense; and Policy Adviser to the Minister of International Trade. During his tenure in government he received the Merit Award for Team Achievement for distinguished contribution to the effectiveness and efficiency of the Privy Council Office.
Eme earned an Honors BA in International Relations from McMaster University, an MBA from Queen's University and a masters level diploma in strategy and innovation from the University of Oxford. He is a member of the McMaster University Board of Governors as well as the Dean's Advisory Council of the Smith School of Business at Queen's University. Eme also serves on the Board of Governors of the Ottawa Community Foundation. In 2010 he was awarded the Top 100 under 50 designation by Diversity MBA magazine.  In 2011 he received Green Living Enterprises' Excellence in Corporate Responsibility Award for the Canadian IT industry. Most recently he was recognized as one of Canada's Clean50 honorees for 2015 and selected as a member of the 2017 Governor General's Canadian Leadership Conference.