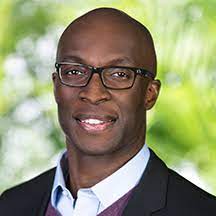 Eme Onuoha serves on the CPP Investments Global Leadership team as Managing Director, International Public Affairs. He oversees CPP Investments' international public affairs strategy and associated relationship management program covering global jurisdictions including the United States, Europe, Asia-Pacific and Latin America.
Eme's private and public sector experience spans more than 25 years. Prior to joining CPP Investments, Eme led the Global Government Affairs practice at the Public Sector Pension Investment Board (PSP Investments), where he played a lead role in geopolitical affairs, government relations and public policy. He held various executive responsibilities with a US-based, Fortune 500 technology firm, serving as Vice President, Global Government Affairs (Canada), and Chief Innovation Officer in the global industrial, retail and hospitality services division. Within the Canadian operating entity, Eme served as Vice President, Customer Experience; Director of Sustainability and National Account Manager.
Prior to his work in the technology industry, Eme held several senior positions within the Government of Canada, including: Director of Operations at the Privy Council Office; Vice President of the Canadian Commercial Corporation; Chief of Staff to the Minister of National Defence; and Policy Adviser to the Minister of International Trade. During his tenure in government he received the Merit Award for Team Achievement for distinguished contribution to the effectiveness and efficiency of the Privy Council Office.
Eme earned an Honors BA in international relations from McMaster University, an MBA from Queen's University and a Postgraduate Diploma in strategy and innovation from the University of Oxford. He is an Honorary Governor at McMaster University and a member of the Dean's Advisory Board of the Smith School of Business at Queen's University as well as the Board of Canada's National Arts Centre Foundation. Eme was also selected as a member of the Governor General's Canadian Leadership Conference under the Right Honourable David Johnston.