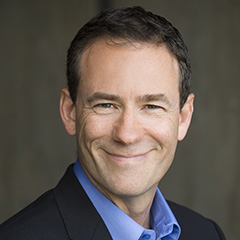 Business journalist and television host Bruce Sellery is on a mission to help people get a handle on their money so they can live the life they want.
He is the author of two bestselling books, including Moolala: Why Smart People Do Dumb Things with Their Money (and What You Can Do About It).  He is the personal finance expert for the national lifestyle show Cityline and has appeared on Breakfast Television, Canada AM, CNN, MSNBC and radio programs across North America.  He is a regularly contributor on CBC's The Exchange, and writes advice columns for Chatelaine, Today's Parent and Moneysense Magazine. Bruce was the host of Million Dollar Neighborhood on OWN: Oprah Winfrey Network and spent ten years with CTV's Business News Network, anchoring from both Toronto and New York City.
Bruce is a graduate of the Queen's University School of Business in Kingston, Ontario where he majored in marketing and international business.
He and his husband Dennis live in Toronto with their daughter Abby.